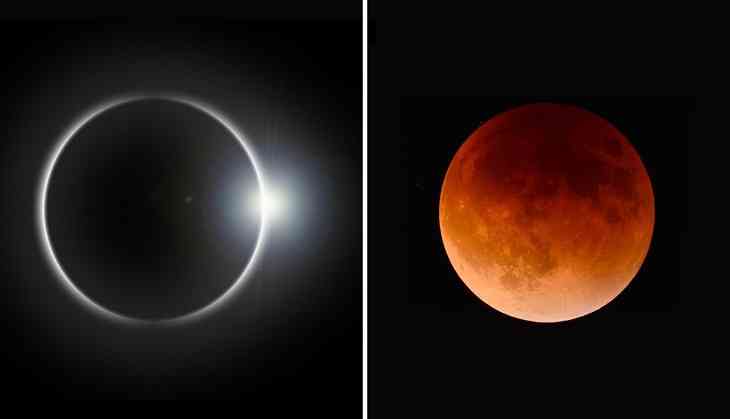 When the whole world was witnessing the annular solar eclipse on June 21 after more than a decade but there was a country who thought it otherwise.
It's Pakistan's Science and Technology Minister Chaudhary Fawad Hussain, who got confused solar eclipse with a lunar eclipse.
Yes, you read it right, the Science and Technology Minister in Pakistan was spreading information on the lunar eclipse on Twitter, instead of the solar eclipse.
Three days before the solar eclipse, Fawad Hussain took to Twitter and wrote, "Some more information on Lunar Eclipse"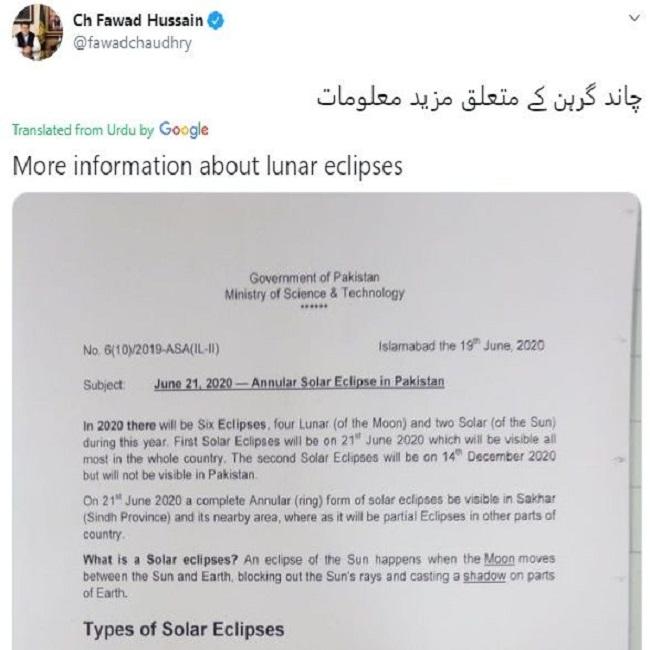 Interestingly, the document that he had shared to give information on the supposed lunar eclipse talked all about the solar eclipse, its timing, etc.
Social media users took no time to find it wrong and started trolling the Pakistani minister badly. Some trolled him for sharing wrong information while some asked him to delete tweet immediately.
A solar eclipse or surya grahan was witnessed by the entire world on Sunday, including Pakistan.
In Pakistan, the partial eclipse began at 8:46 am and ended at 02:34 pm.
Also Read: Solar Eclipse 2020: Transfixing celestial event from around India [see pics]