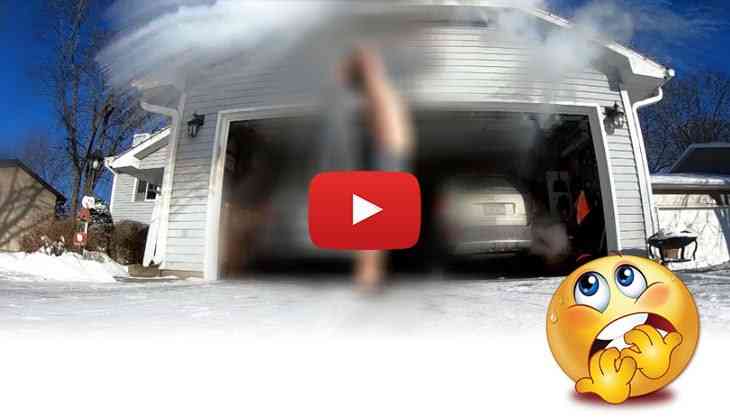 We all have seen several challenges on social media which made others also to attempt it once like ice water bucket challenge, kikki challenge and many other. These challenges on social media sometimes worked and sometimes went wrong.
Now, another challenge has come to light, Polar Vortex boiling water trick. A new viral challenge which has started the trend of pouring boiling water and watching it freeze mid-air in sub-zero temperatures.
Especially, in US Midwest, the Polar Vortex has become viral.
Just imagine if this trick went wrong!
Well, it happened with a man named Chris Kieger, who accidentally burnt up himself while trying this boiling water trick.
Chris has also shared his video on YouTube account. In the video, you can watch how he his trick went wrong.
See video: