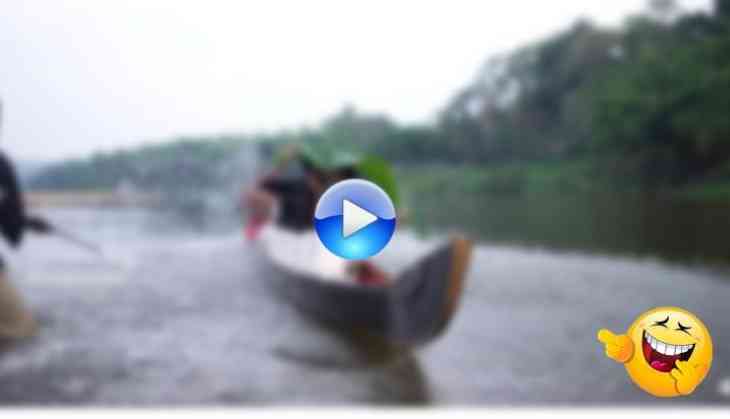 Social media is one of the most entertaining platforms for showing various talents, bizarrely things on several social media apps like Facebook, Instagram, Twitter, and others.
Recently, a pre-wedding photography video is doing the round on the Internet in which a couple can be seen doing romance to capture a perfect pre-wedding photograph.
You all must be thinking that why it has become viral on the Internet.
Well, the couple falls into the river while trying to kiss each other in a hilarious way while sitting on a canoe.
Therefore, their pre-wedding video shoot took the attentions of social media users.
Check out the video:
Well, it's a craze of perfect pictures among couples that made them to do things beyond imagination.
Interestingly, it was a plan of wedding planners to rock the boat and the couple wasn't aware of such thing going to happen with them.
The studio also revealed to a website, 'It was a sudden idea from our head, Roy Lawrence, the chief photographer, and owner of the studio. Our team planned it just at the time of shoot without letting the couple know.'
As per the reports, the video features Tijin Thankachen from Thiruvalla and Silpa from Changanacherry. Tijin and Silpa will be going to tie the nuptial knot on 6th May 2019.
Meanwhile, this video has garnered over 330k views.
Also read: OMG! Man clicks dangerous picture with bikini-clad girlfriend in an infinity pool; here's couple's hair-raising post