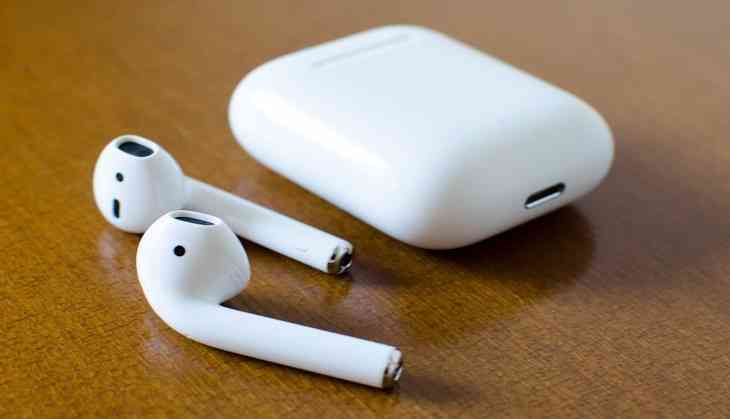 Airpods are one of the gadgets which need to be handled with care. Because if it gets misplaced then it is difficult to find it because they are not attached with wire and end up at unexpected places.
One such bizarre case has surfaced the Internet which has left us stunned. A 7-year-old boy who received Apple Airpods as a Christmas present from his parents and unfortunately, his one pair of Airpods misplaced by him.
Surprisingly, it was inside his stomach. Yes, you read it right! He swallowed in the AirPod and his mother was the first who know about the incident.
Kiara Stroud rushed her son to the hospital where an X-ray report revealed what he had eaten. In the report, the piece of Airpod was noticed below the boy's ribs.
"We actually saw it because it has metal in it, so we could see it in the X-ray and I'm like, 'This boy really swallowed his AirPod!'. I can't make this up. My child, my child. Thanks for all of the prayers," said Kiara Stroud.
One more hilarious thing about the incident is that the doctor who is treating the boy at the Children's Healthcare of Atlanta at Egleston had no idea what an Airpods are, Stroud mentioned in FB post.
"She was like, 'An AirPod? You know, it's really unique. I never really heard of this." She was left amazed after seeing the wireless earphones, Stroud was quoted by Globalnews.ca
The Airpods still in the stomach of the boy as the doctors assured his parents that it would pass naturally.
Later, the mother used the experience to teach a valuable lesson to her son. She wrote on Facebook that she and her husband were not mad at him as he was very scared and nervous.
Kiara also shared about the incident of Facebook:
Isn't it scary? People should keep such products away from their munchkins.
Also Read: Know what's what: Why planes turn lights off for takeoff and landing?