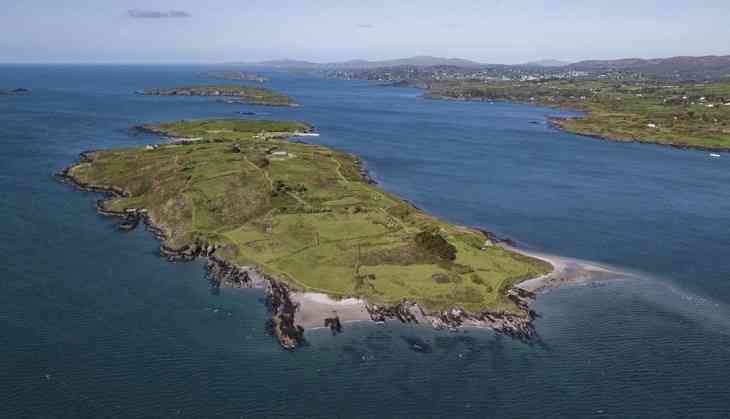 When the world is battling against the coronavirus pandemic, a man from Europe has bought an island for over USD 6.3 billion.
The lavish property that he bought is off the coast of Ireland. Surprisingly, the man purchased the property without even visiting the location. No details have been made available about the buyer.
The wealthy, unnamed European negotiated the deal over the messaging app, WhatsApp, after seeing the footage of Horse Island. The reason that made him acquire the property is the pictures and videos of Horse Island which is on the 157-acre land to the southwest of the Irish mainland.
According to a report in The Guardian, "The owner fell in love with the scenery," Thomas Balashev, the chief executive of Montague Real Estate, which helped broker the deal, said on Tuesday: "He specifically wanted an island in the British Isles with the kind of scenery Horse Island has to offer. He hadn't visited the island prior to the purchase but had seen all the scenery and amenities via video."
The private island consists of three beaches, seven houses, natural wildlife, CNN Travel reports. Even there is a beautiful green terrain, the main house, and cottages for guests in the backdrop of the Atlantic Ocean.
According to CNN Travel reports, "A small copper industry was situated at Horse Island in the 19th century with a population of about 137 people in 1841. By the 1960s though, its inhabitants left the spot."
Gert Kölbel, a German fitness expert-turned tycoon, bought and renovated the site in the 1980s.
At the height of the Irish financial boom in 2007, it was bought and upgraded by Deborah and Adrian Fitzgibbon. They put it on the market in 2018 for €6.75m (£6.1m) and reduced the price earlier this year, theguardian.com reported.
Now the revamped property has a helipad, gym, games house as well as a 'shipwreck play house'. There is proper electricity, water facility along with sewage systems as well as private roads.
We must say that it is one of the expensive examples of online shopping during lockdown when many countries are facing an economic crisis due to COVID-19.
Also Read: Looking for adventure? Say yes to Yas Island