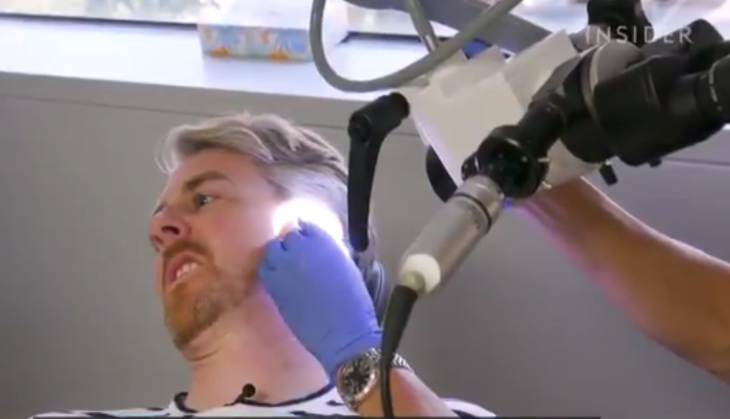 Cleaning ears is a big task because it's quite a sensitive organ of the body and removing earwax is the toughest process that should be done by professionals only. Several cases have come to light in which people lost their hearing power because of using Q-tips and other items to clean their ears.
A video of professionals extracting earwax has surfaced the Internet, in which ENT surgeon can be seen cleaning the earwax.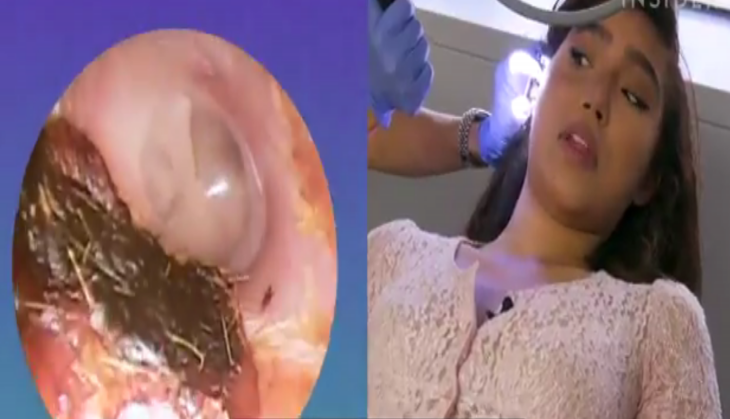 The video was posted by Insider on Twitter. The video was shot at the Los Angeles center for ENT and Allergy. The video showed that three people visited a center for earwax extraction by ENT surgeon.
We got our earwax professionally extracted 👀 pic.twitter.com/XtTugaPpm2

— Insider (@thisisinsider) November 26, 2019
The whole process of removing the earwax seems to be painful and netizens have left grossed after seeing the complete process and many enjoyed after watching the video.
Check out how Twitterati reacted:
Am I the only one terrified of the thought of them accidentally jabbing those long pointy sticks through my eardrum all Final Destination style?

— 🍂𝕊𝕪𝕓𝟛𝕣𝕊𝕥𝕣𝕚𝕗𝕖🍁 (@Syb3rStrife) November 27, 2019
Absolutely not. I had to have wax removal about a month ago and my primary care physician used a water gun to flush out the wax. At least as a first step that seems to be a much safer way to extract unwanted substances from ear canal. Trust doctors, not social media.

— RVR #DeathStranding connecting us (@RRVincent2) November 27, 2019
A lot of people have ear canals shaped in a way where earwax cannot fall out naturally, eventually clogging their ears and basically making them deaf. I personally have a mechanism that flushes my canals with water.

— Zach Burke (@ZachBurke15) November 27, 2019
this is NOT how it's done.

i used to work in a metallurgy research lab in college. lots of dust. mixed with my ear wax. hearing gradually diminished.

i went to the doctor.

simple procedure. he flushed the ear canal with soapy water. you'd be surprised how much crap came out.

— terryZ (@zeszut) November 27, 2019
This is the procedure that is done when the wax buildup can't be removed via flushing. I have chronic ear issues and have both procedures done regularly, this procedure can only be done by a specialist because it's very invasive, flushing is done by primary care doctors :)

— Crypt Luvs U🏳️‍🌈 (@ItsCryptillian) November 27, 2019
This is so satisfying and disgusting at the same time😬

— Eva (@apayaapasih) November 26, 2019
That is not how it's extracted in an emergency room setting. We just irrigate with a squirt bottle with warm water/peroxide🤷🏻‍♂️

— Jon McCarthy (@JonMassCasualty) November 27, 2019
Why?!!

Ewwww

If it ain't broke. Why fix it. I'm sorry I don't think it's necessary and I'm sure the body has a way of regulating itself. I feel so sorry for the human body always poked, pummelled, injected, carved up. I say leave my ears be... wax and all thanks

— Yasmin A. Choudhury FRSA (@yasminisyasmin) November 27, 2019
This is disgusting but I can't stop watching it lol

— Ester 🇭🇹 (@DollPretty_) November 28, 2019
I want to do this. It looks like it will feel satisfying.

— ᥴꪖડડⅈꫀ 🖤 ꪖꪶꫀ᥊ⅈꪖ (@NotJosieGrossy) November 26, 2019
The video ended with the advice of an ENT surgeon Geoffrey Trenkle that no to remove earwax at home because it could harm one's ears.
"There are a number of over-the-counter options for removing earwax at home. For the most part, we advise not to do any of them. People use Q-tips. Q-tips are fine if you are just trying to clean the outside of the ear. The second you get that Q-tip into the ear canal, you are potentially causing a problem."
He also added that using Q-tips for a deep cleaning of ears can cause serious problems like a hole in the eardrum.
If you are also using Q-tips to clean your ears then beware before using it at home.
Also Read: Hilarious! Man records video of himself while paragliding, says 'hawa kam karo na'