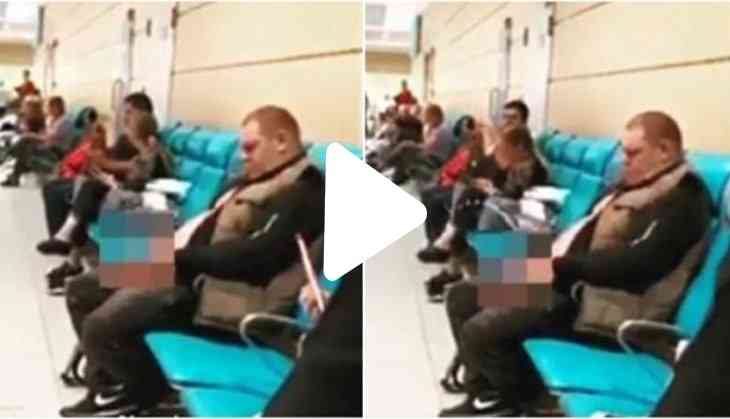 A hilarious video has come to light on Instagram in which a man urinating in an open place at the airport terminal. The video has prompted angry reactions online. While many lefts appalled after seeing the activity of man.
The video was shared by an Insta page named 'Passenger Shaming'. In the clip, the man is sitting on the bench in the waiting lounge at an airport terminal. What he does next has left everyone amused. He opened up the zip of his pants and just starts urinating in front of people.
In the video, passengers sitting around him felt ashamed of him and also left horrified too.
The viral video has garnered over 200k views and around 5k likes. Netizens have slammed the man for urinating in public places and also asked him to be arrested by officials.
"It's better to be Pissed Off than Pissed On," one of the users wrote. Another wrote, "What is the problem? The immigrants up here piss all over the bathroom by the drain!!! NO IDEA WHAT A UNRINAL IS, ANDCOULD CARELESS!!"
"Disgusting and unsanitary! Ugh! He was too lazy to walk to a bathroom? He was peeing gradually, so it wasn't urgent. I hope no children were around! Maybe he gets his jollies knowing people are watching him pee? Sicko!
Needed to be arrested for indecent exposure!" comment reads.
However, the reason for his act is still unknown.
We haven't shared the video of the man because of its authenticity. However, people should learn a lesson and should think twice before doing such things in a public place.
Also Read: It's viral: Have you ever seen camel hugging human? Endearing video will make your Saturday!