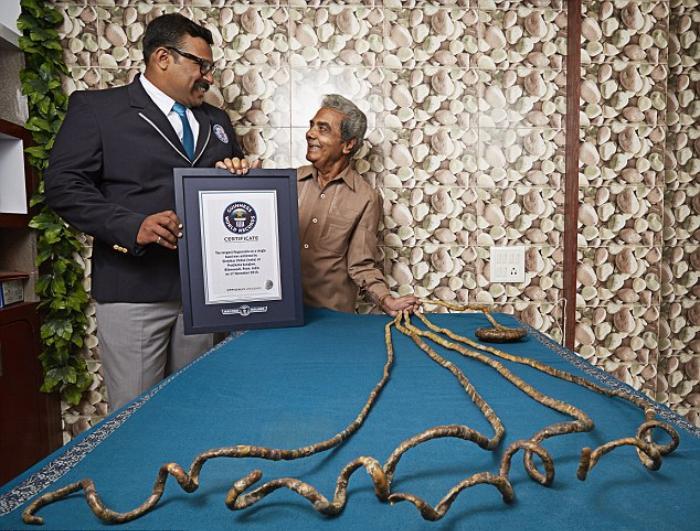 As far as disgusting records go, this one's hit the nail right on the head.
Shridhar Chillal, 78, has entered the Guinness Book of World Records for showing astonishing patience and commitment towards not cutting the nails of his left hand. He has now been officially recognised as the record holder for their 2016 section of 'Longest Fingernails on a Single Hand Ever.' This
report
says Shridhar's love for long nails dates back to his school days, when a teacher hit him and a classmate for breaking his nail. When questioned, the teacher reportedly told the duo that since they had never grown their nails, they wouldn't understand the attachment and care one develops for it. According to Shridhar, his teacher said,'Unless we grew long nails, we would never understand the kind of care required not to break them'.
He then decided to do something that would change the course of his life. He decided to grow his nails. With his nails currently measuring 909.6 cms, it looks like the man really knows how to give a hundred per cent to a challenge.
Congrats Shridhar. Also, ewww.
Watch: