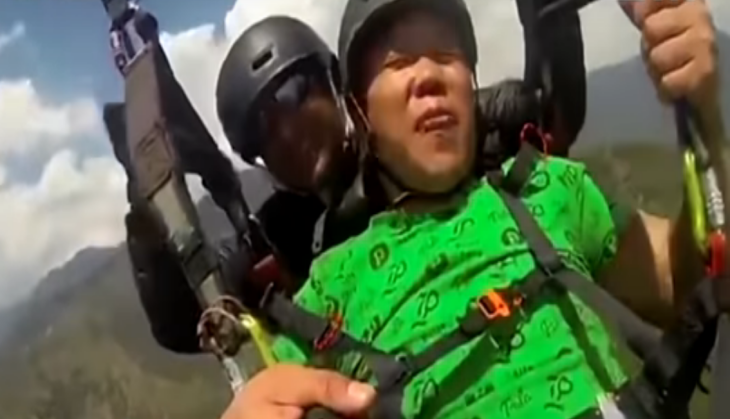 An extremely amusing video has surfaced the Internet in which a man can be seen perplexed while paragliding. The video has left netizens stunned for what he said while doing extreme sports.
In the hilarious video, a Darjeeling tourist in Dharamshala tried to experience paragliding sport and also followed the trends of recording the video to capture his adventurous trip.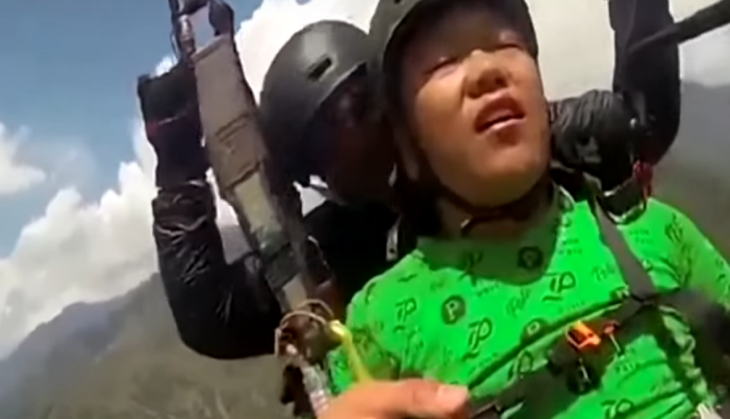 Unfortunately, the man named Pawan couldn't enjoy the paraglide as he got extremely nervous and also seen in doing serious conversation with the Instructor.
In the 7-minute, 29-second video, the first-time paraglider Pawan was requesting the instructor to complete his ride in just a few seconds after they took off. He was so scared that at one stage Pawan asked the instructor to reduce the wind speed- 'Hawa kam karo na.'
Pawan also asked Instructor, when they will land? Then, the instructor replied, "we will reach in 2 -minutes."
Later, Pawan can be heard saying, "I should have gone in a car". He further added that please talk to me. The instructor replied, 'definitely'.
Here's the video that will make you go ROFL!
The video was shared by EastMojo on YouTube and it has already garnered thousands of views.
Also Read: Bizarre! Woman tries to smuggle packets of drugs in false baby bump