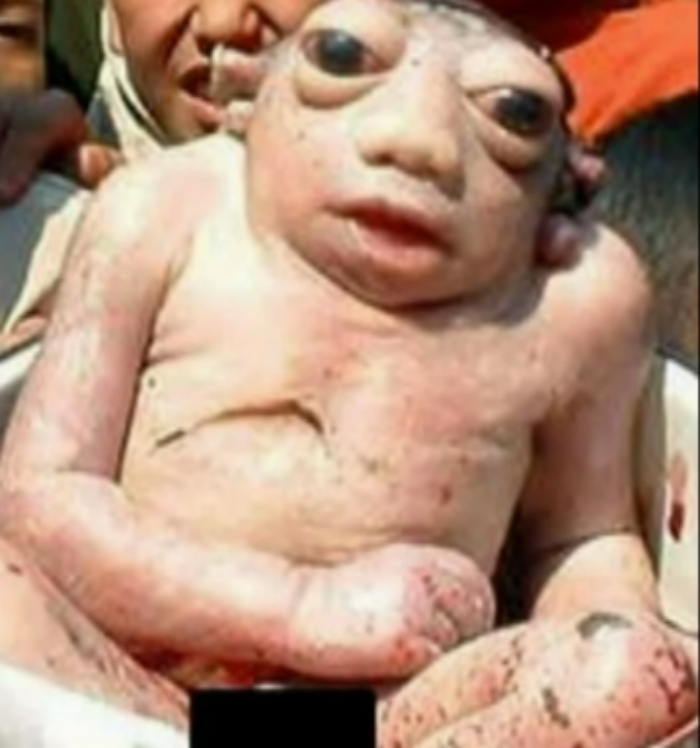 In a strange incident, a woman in Barmer, Rajasthan gave birth to a baby with a disfigured skull and face.
Born with a distorted skull, the infant resembled a frog and died an hour after delivery.
The newborn's resemblance to a frog made it a viral sensation with his images being shared multiple times on social media.
According to Dr Mehul Modi, who was in-charge of this case, this is a medical condition and the distortion is caused by a lack of folic acid in the baby's body. Such cases are common inn instances where the mother is deprived of proper nutrition, diet and care.