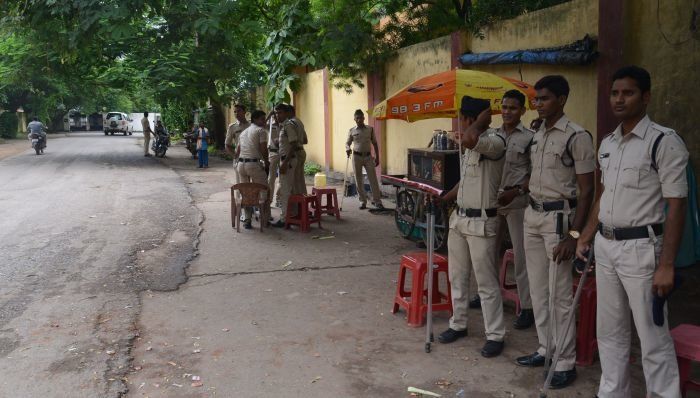 Policemen from the Kavinagar police station in Ghaziabad forcibly took a man from his house to the police station to beat him up.
The victim, Dharmendra, a security guard, was beaten by the police because they were promised Rs 200 for every blow.
Dharmendra had supported his sister-in-law who had alleged that she was being harassed by her in-laws. Her in-laws bribed the police to thrash him. For every blow that landed on Dharmendra's body, they promised to pay the police Rs 200. The police earned Rs 4,000.
In another incident the police took Rs 6,000 from a family to bring their daughter-law back after she ran away to her parents' home due to harassment.
Dharmendra Yadav, Senior Superintendent of Police (SSP), has ordered a probe into the matter.