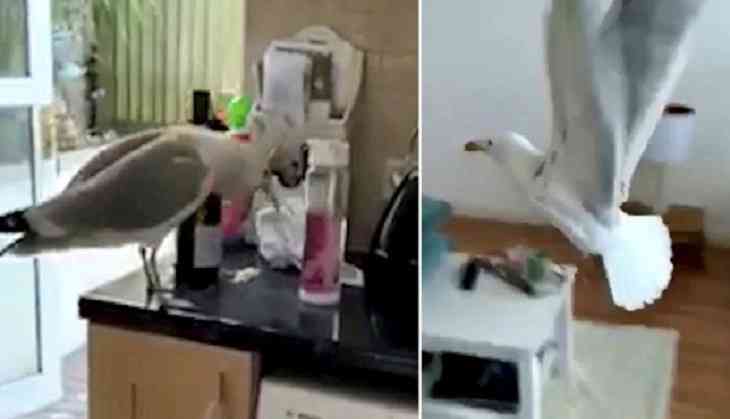 A quirky video and photos surfaced the Internet which showed how a seagull entered inside a house of a woman living in Brighton, City of England.
After seeing the unwelcome avian inside a home, the woman left terrified as the bird created mess in her kitchen
The video of the incident showed that the seagull waltzing through the living room of the tenants named Natali Wattenbach (27) and Charlotte Morley (28), who was screaming at the bird to leave their home.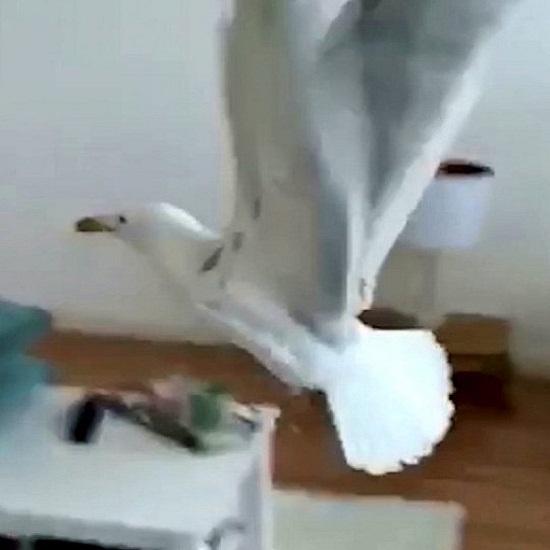 The bird was wobbling into the house to the cries of 'Get Out'! However, they thought that the bird will move towards the garden door but the bird went inside the kitchen counter and begins to gag. Soon after, she felt sick on the work surface of the kitchen, before shooed away from the scene.
According to the reports in metro.co.uk, the recruitment worker Natalie, from Brighton, said that her housemate left sick after seeing the gloopy rice-like vomit left by the Steven Seagull.
Natalie told that they were on the Zoom app with their friends and then the bird walked in.
'Our whole house is white so we thought it would just walk into the toilet or something like that.
'We were following it about because I was worried it would steal my Love Island water bottle or do something with the bottle of champagne.'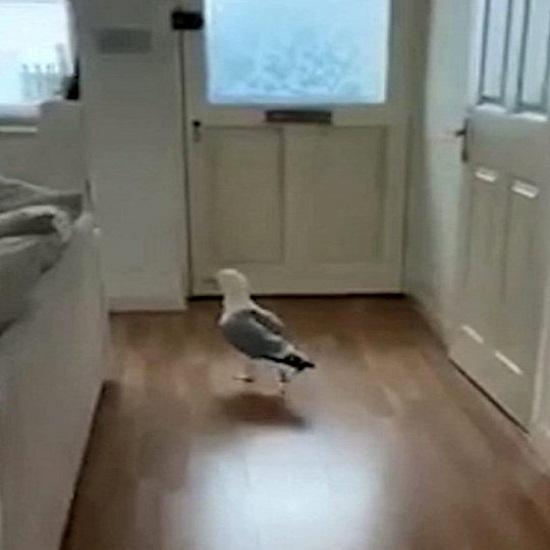 She also added that they were drunk at that time and were just screaming after the bird.
Even their friends were seeing from the laptop and filming the incident.
'Charlotte ran to the toilet to be sick and I was left to clearing it up.
'It was just vile. It's hard to explain it but it was like this gloopy rice. 'It took a good five minutes to clear it up.'
However, the footage of the incident was shot during the lockdown on April 12. But Natalie said that the seagull has continued to look in at them since.
The girls have also given the nickname to the bird, "Steven Seagull".
However, the bird still sits on the fence looking in but thankfully it doesn't come inside their house since then.
Also Read: Bizarre! Doctor finds mobile charger cord inside man's urinary bladder; know what happens next