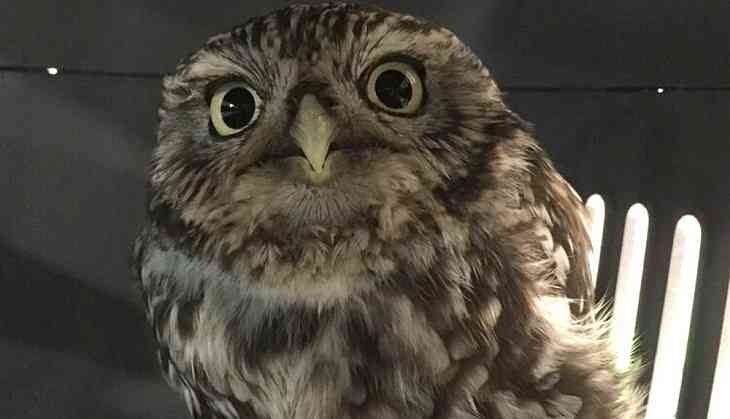 Not just humans but birds too face the obesity problem which led them to follow some diet plans. Thanks to social media which brought such important facts that update your knowledge. A fat owl from Suffolk Owl Sanctuary has come to light whose has been named Plump, is facing a problem in flapping its wing because of her weight.
The information about the owl was shared on Facebook which revealed that a bird was found stuck in a ditch, had got too fat to fly after feasting on hoards of field mice and voles there were running around in abundance due to warmer winter in the area.
The owl named Plump has a weight of 245 grams which is thrice more than its peers of the same age and species, Fox News quoted KARE-TV reports.
The bird weighed 245g (about a third heavier than a large healthy female little owl) and she was unable to fly due to the "fatty deposits".
Plump was then rescued and kept on a dieting regime. However, she is back to normal size.
The Suffolk Owl Sanctuary wrote in its FB post: "This soggy little owl was found in a ditch a few weeks ago. Usually, in these instances we assume injury of sorts that is preventing the owl from flying - occasionally becoming wet causes them to become grounded too - so you can imagine our surprise that when we examined her, we found her to simply be extremely obese!"
However, obesity among birds is a rare occurrence, rescue workers find in observation.
A video also shared on FB which showed Plump being released in the wild, flying "off into the British countryside at a much healthier, and happier weight."
Also Read: Believe it or not! This lizard-like creature didn't move from its position for 2,569 days [PIC]