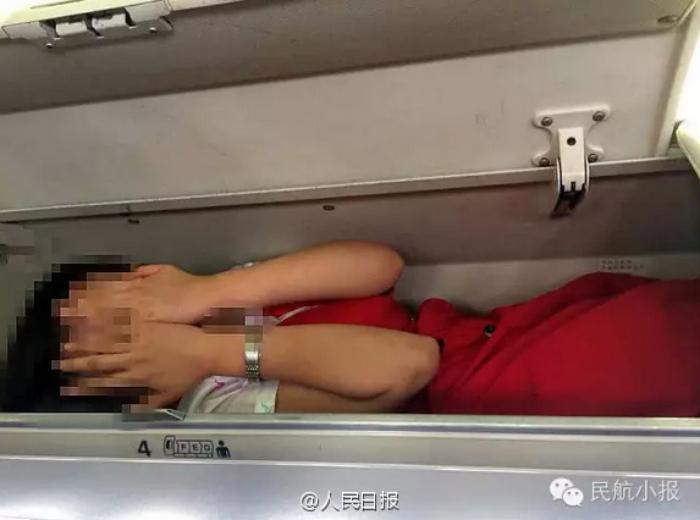 In a bizarre incident, few stewardesses of Kunming airline in China were seen lying in the overhead bin as part of a ritual.
The photos of this incident went viral on the internet and the airline ended up facing a lot of flak.
Reportedly, some netizens raised concerns about the security standards of the airline when its staff performed this 'ritual.'
However, Kunming rubbished claims that it was mistreating its stewardesses. As per the airline, this is a part of a ritual in which the stewardess would enter the luggage compartment to celebrate completion of 30-50 hours of flying.
They also rubbished the allegations that such a practice impacted security arrangements of the flight in any manner. As per media reports, the stewardesses are also unhappy with the misrepresentation of the entire incident and insisted that it was a voluntary act.