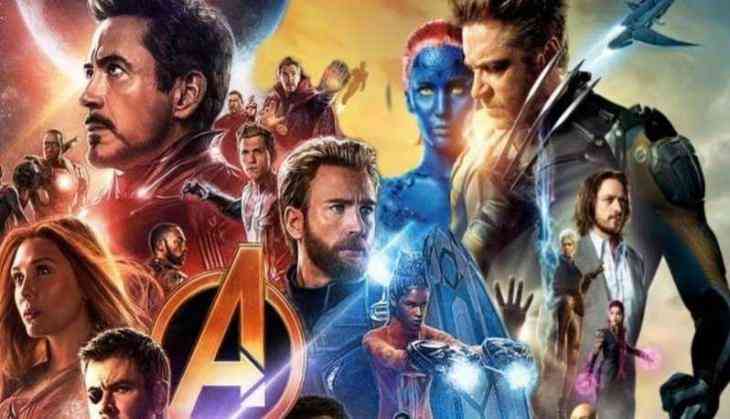 The most-awaited sci-fi movie, Avengers: Endgame finally hit the cinemas on 26th April all over the worldwide.
The craze to watch the film is not only among youths but among every age group people. Many people have decided to watch the film in the theatre and also went on sharing a hashtag #DontSpoilTheEndgame on the social media app.
MCU fans are super excited about the film and they are more curious to know the end of the film. Therefore, there is a fear in the mind of the fans that they shouldn't meet with any spoiler. Therefore, #DontSpoilTheEndgame has become a super hit trend on Twitter.
Even many users shared the hashtag along with a warning to their official handles.
What a teacher puts a warning for his students is the best thing on the Internet that has grabbed the attention of us.
He puts a notice outside her classroom and wrote, "My little brother is in Tampa on a business trip. I am waiting until her gets back to see Avengers: Endgame. That will be Wednesday night at the SOONEST. DO NOT discuss ANYTHING about it anywhere near my classroom UNTIL THIS SIGN COMES DOWN. You know how much I love Marvel Comics. So help me Jeebus, if any one of you spoils a single frame of this movie for me, I promise I will make you wish that Thanos snapped you narrow a**."
My teacher is so serious he just had to make note of it😂#AvengersEndGame pic.twitter.com/ghoNheDIIW

— Kamilious🤩 (@kamiilious) April 26, 2019
The social media users also relate themselves with the same feeling of teacher and praised the efforts of the teacher.
Check out some reactions of Avengers' fans:
I'd be petty and have them sent to another class for spoiling information !

— Carol's 5 💍 | seeing Endgame 5/1 (@thoreseodinson) April 26, 2019
My history teacher gave someone 2 in schools yesterday because they spoiled it

— josephshmoe (@josephshmoe7) April 26, 2019
Best.
Teacher.
Ever.

— Charlie Monsanto (@ChuckMonsanto) April 26, 2019
my IT teacher is this dedicated and some girl yelled out a spoiler afte the said MULTIPLE TIMES not to and he seemed so sad for the rest of the lesson😔😔

— Jess🥰 (@DelightfullyJ) April 26, 2019
need a teacher like dis in college

— #Gutta6Baby (@traprinceton) April 26, 2019
Also read: Watch how Pakistani anchor gets hilarious reply from caller while discussing problem on hair loss; video goes viral