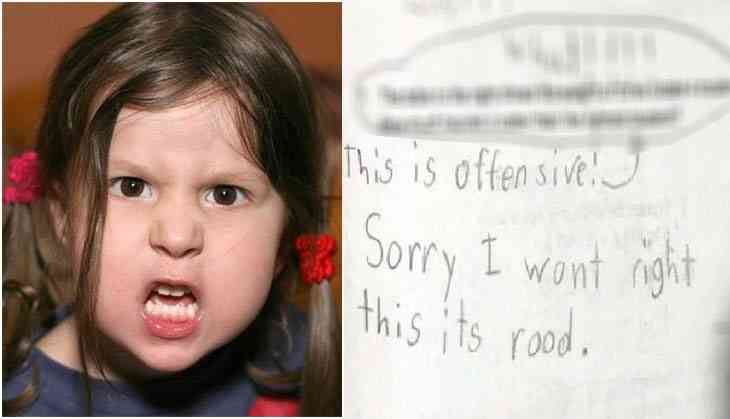 Girl denies to solve Math problem (Representative image)
Have you ever written any note on your Math question paper which made you in trouble or you don't want to answer? If not, then this 10-year-old girl will teach you a lesson.
A girl named Rhythm Pacheco from Utah, US denied answering a Mathematics question based on weight which she found 'offensive'.
Meanwhile, she has been hailed for her courage and her stand against inequality. She also wrote a hard-hitting note to her teacher for not answering the question.
However, this case came to notice after her mother checking her daughter's homework. Later, she took the image to the social media platform.
Here's the question that made Rhythm to the limelight: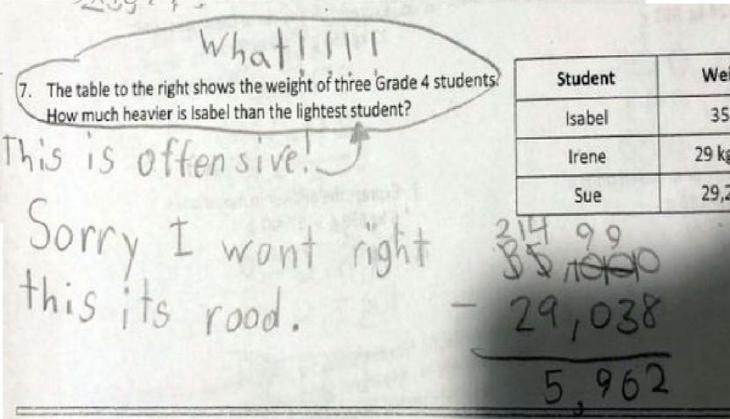 The question draws a comparison of weights between three Grade '4' students- Isabel, Sue, and Irene.
Q. The table of the right shows the weight of three Grade 4 students. How much heavier is Isabel than the lightest student?
Rhythm got offended after seeing this question and refused to answer it.
She wrote a hand-written message for the teacher: "This is offensive. Sorry I won't right this it's rood (rude)," she wrote on the question paper.
She also explained why she didn't answer the question to her teacher, "Dear Mr. Shaw, I don't want to be rude but I don't think that Math problem was very nice because that's judging people's weight. Also, the reason I did not do the sentence is because I just don't think that's nice. Love Rhythm..."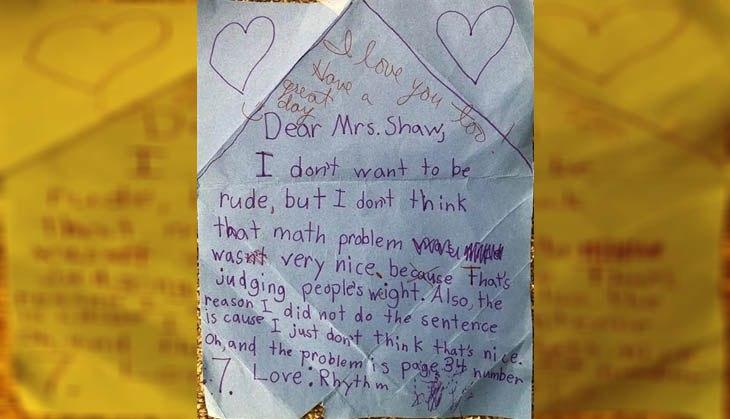 10-year-old girl believed that such question creat a difference between girls who are overweight, which is not good. While Rhythm's parents are proud on their daughter.
Her mother, Naomi said, "Rhythm's teacher was so responsive and handled the situation with such care. She told her she understands how she would be upset about this and that she didn't have to write out the answer."
Also Read: Family on vacation spots a suspicious package from ocean; what they find will shock you!