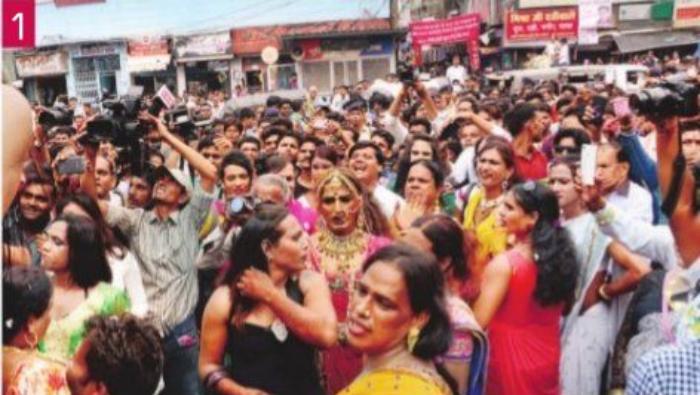 Transgenders from different parts of the country reached Bhopal, Madhya Pradesh on 1 September to participate in the annual 'Bhujaria' festival. The tradition of taking out a march has been going on since a long time.
However, this year's march was special because transgenders not only came from all over the country but also from the neighboring country of Pakistan.
Miss Hina, a transgender from Pakistan told Patrika that she had heard about this festival before but this was the first time she was attending it.
The transgender community got together and started their march from 'Mangalwara' area of Bhopal and covered 'Budhwara', 'Chowk Bazar', 'Pir gate' and Royal Market area to reach 'Lalghati' in the end.
They celebrated by dancing and singing throughout which also attracted the attention of people. The police had to use force to scatter the spectators.
Some of the trangenders were dressed up like Bollywood actresses and the aged ones were carrying 'Bhujaria' on their heads during the march.
-Patrika