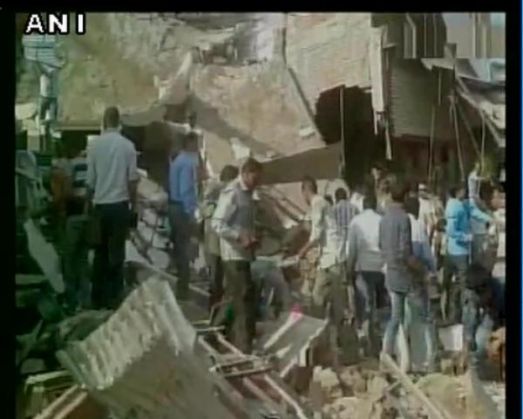 Reportedly, 82 people have lost their lives after an LPG cylinder exploded in Sethiya restaurant at the Jhabua area of Madhya Pradesh.
According to NDTV, the restaurant was located in a busy residential area and the incident has left over 80 people injured.
Chief Minister Shivraj Singh Chauhan has announced a compensation of Rs 2 Lakh for the family of those who are dead and Rs 50,000 for the injured.
The blast took place around 8.30 AM in a building housing the restaurant situated in Petlawad town, about 60 kms from the district headquarters, Sub Divisional Officer of Police (SDOP), Petlawad, A R Khan told PTI.
"Nearly 15-20 people are feared dead in the mishap and as many were injured," he said.
Many others are suspected to be trapped in the debris, the SDOP said, adding that the exact number of casualties will be known once the debris is cleared.
Also, the gas cylinder explosion has caused damages to a number of adjacent buildings, he said.
Senior officials from Jhabua have rushed to the spot to launch rescue operations. Also, State Tribal Welfare Minister Antar Singh Arya is expected to reach the site soon.
"I can officially comment on the reasons behind the blast only once I get the complete information", said Shivraj.
As per a report by news18, several people were having tea and snacks at the restaurant and around 10 buses were parked nearby when the incident happened. Therefore, a lot of people were impacted by the blast which was so strong that roof of the hotel collapsed and two other buildings nearby were damaged.