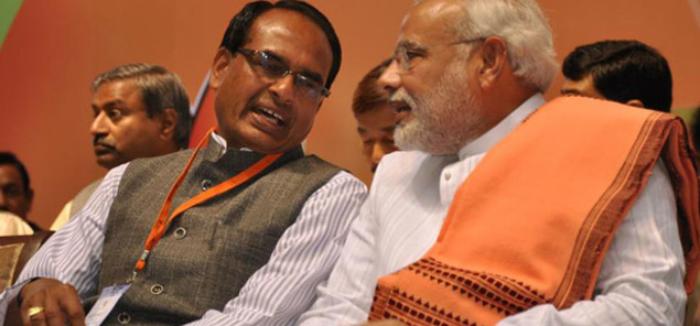 Depressed by the prolonged apathy allegedly meted out to contractual teachers by the Madhya Pradesh government, a teacher has written letters with his own blood to Prime Minister Narendra Modi, Chief Minister Shivraj Singh Chouhan and education minister Paras Jain, in an attempt to draw their attention to the contractual teachers' plight in the state.
Identified as Shayam S Patidar, he works as a contractual teacher in Dhar district. He decided to ink these missives with his own blood, hoping that perhaps this might draw attention to their unending plight.
The letters were posted to the three dignitaries on the evening of 22 September. The primary demands include a merger of contractual teachers in the School Education department and the immediate payment of the 6th Pay Commission dues.
Patidar said that contractual teachers in Madhya Pradesh are paid less than peons. "We have no coherent transfer policy, no pension provisions, no perks and no medical assistance whatsoever," he said, adding that a transfer policy only for women teachers has been formulated early this year.
Over 2.98 lakh contractual teachers are leading a miserable life in Madhya Pradesh. They staged a demonstration in the state capital last week, only to face police brutality. "Even the women teachers were beaten up ruthlessly. I am not sure what kind of threat they posed to law and order by protesting peacefully?" Patidar asked.
Patidar referred to the case of a young girl, who is a native of Betul and is forced to live away from her parents despite being their only child, and is employed as contractual teacher in Dhar, and said there are teachers who are posted far off from their homes for more than 15 years.
The middle-aged teacher claimed that any health issue in the family is not less than a calamity for these teachers as they don't have any medical assistance. Additionally, creditors are also wary of their meagre salary, and resultantly hesitant to extend loans.
He went on to add that several of his colleagues died due to illnesses or accidents recently, leaving their families to fend for themselves.
After writing letters with his own blood, now Patidar along with other contractual teachers will march to the CM's house on 26 September. "We will proceed towards the CM's house with the tri-colour. Let them beat us or shoot us," he stated.