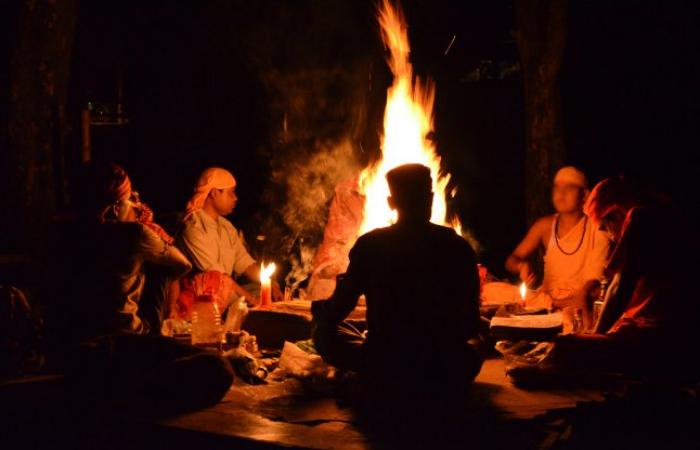 Thousands of occultists (tantric) gather at the Mandwi village of Betul disrict in Madhya Pradesh every four years to learn diverse occult practices. It is a coaching center or school of sorts which is specially organised to teach a special 'mantra' that can save a person's life in case of a snakebite.
What is taught?
The people, who attend this unique class, claim that they have been able to learn a unique mantra or chant which can cure a person even on the third day of snake bite.
In addition, they also assert that it can also work if the chanting is done in front of the person who brings the news of such an incident, no matter how far the actual victim is.
How did it start?
According to some people, it was introduced by a Muslim saint who came from West Bengal and settled in their village. He then taught this to the elders of the village.
As claimed by many, thousands of people have been cured with the help of this mantra so far, and they too affirm that they did not have to see a doctor after getting fine.
However, there are several other people who opted for with medical treatment along with this practice.