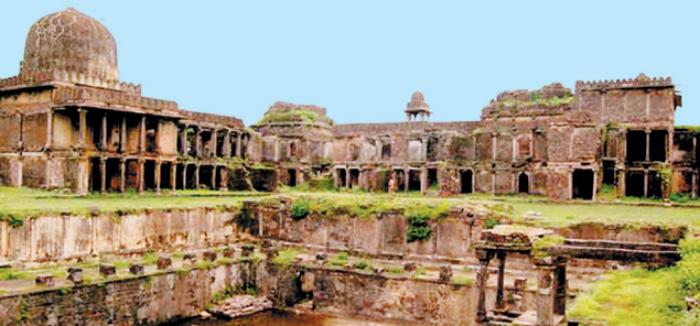 The Raisen fort in Madhya Pradesh, which is believed to have been built in 11th century, has a glorious past. According to legend, the fort was attacked on 14 different occasions by different rulers. However, none of them were able to destroy the fort.
The fort, which is at a distance of 45 km kilometer from state capital Bhopal, is built atop a 1500-meter tall hill and is spread across a 10 square kilometer area.
Though the fort may appear rather similar to the other forts in the country, it has some unique facilities including a well-planned water harvesting system.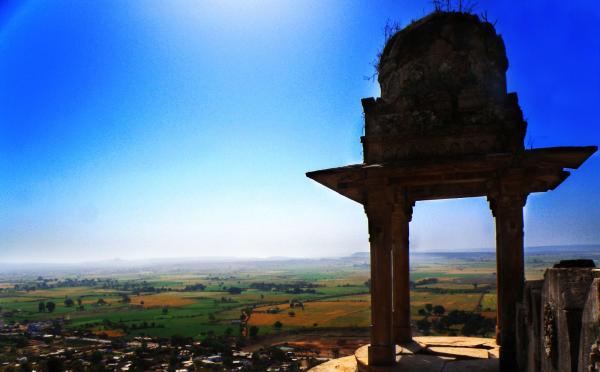 Harvesting system
There are multiple underground passages which carry the rain water to a reservoir built inside the fort. It is hard to locate these passages and to ascertain how the water is collected.
Innovative acoustics
The niches constructed on the walls of Itradan Mahal inside the fort provide a unique sound system inside the room. If one faces a niche and says something, their voice can be clearly heard from the niche built on the opposite wall. The two walls are approximately 20 feet apart.
Different structures
The fort houses several structures like Someshwar Mahadev temple, Hawa Mahal, Rani Mahal, Jhanjhiri Mahal, Mousoleum of Shiladitya, Dhobi Mahal, Chamaar Mahal, etc.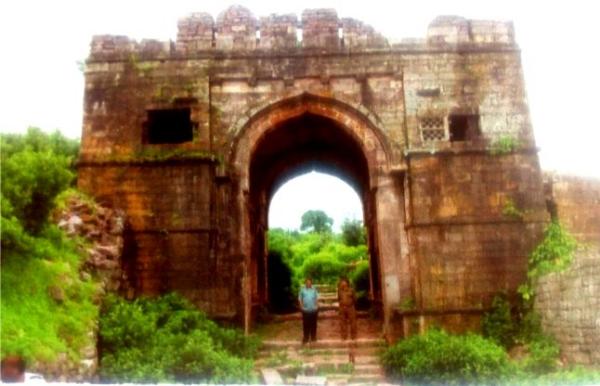 Here's a look at the attacks the fort has survived, and the rulers who led them:
1223 BC- Shams-ud-din Iltutmish
1250 BC- Sultan Balban
1283 BC- Jalal-ud-din Khilji
1305 BC- Alauddin Khilji
1315 BC- Malik Kafoor
1322 BC- Sultan Mohammad Shah Tughlaq
1511 BC- Sahib Khan
1532 BC- Emperor Humayu
1543 BC- Sher Shah Suri
1554 BC- Miyan Bayezid Baz Bahadur
1561 BC- Emperor Jalal-ud-din Akbar
1682 BC- Emperor Aurangzeb
1754 BC- Faiz Mohammad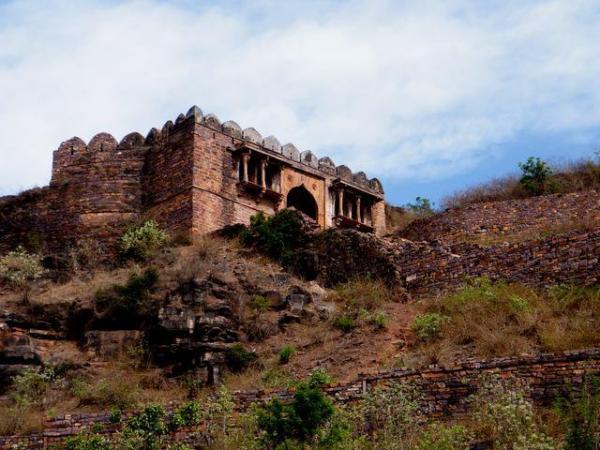 Besides withstanding fourteen attacks, the fort has also seen a number of important historical moments:
Bahadur Shah launched a siege on the fort on 17 January 1532.
King Silhadi, Lakshmansen and other sacrificed their lives in the fort on 10 May 1532 .
On 6 May 1532, empress Durgavati, along with 700 other Rajput women, immolated themselves inside the fort. A decade later, several Rajput women and kids sacrificed their lives along with Empress Ratnavali inside the fort in June 1543.
In June 1543, King Puranmal was killed in an attack on the fort that was launched by Sher Shah Suri.
-Patrika/Praveen Srivastav