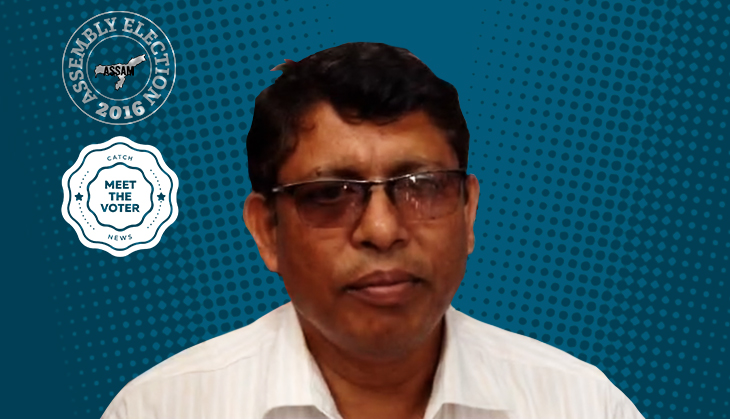 Elections are not just about politicians. They are about people and issues. And what really drives their vote.
Catch is, therefore, starting a 'Meet the Voter' series to capture what different impact groups in the poll-bound states are feeling. This is true insight into the upcoming assembly elections: up-close and hyper-personal.
Hidayatullah is an Associate Professor of English at the Ratnapith College in Chapar, and nowadays, he's a worried man.
Chapar, a small town, falls in the Bilasipara East constituency in Dhubri district. Like 16 other Muslim-dominated constituencies in Lower Assam, Bilasipara East too had elected the All India United Democratic Front candidate, Gulakhtara Begum, in the last Assembly elections in 2011.
Begum, who was denied a ticket by AIUDF supremo Badruddin Ajmal this time, has since moved to the Congress. "She is campaigning for the Congress in this election," Hidayatullah told this reporter as we sipped tea at a small shop in Chapar's Main Bazar.
While many other locals said Begum was rightfully denied a ticket because she did not do any work in the region, a college building on the other side of the road has a plaque with Begum's name on it. She was perhaps responsible for getting some development work done in the college during her tenure.
Hidayatullah fears that the division of Muslim votes between the Congress, AIUDF and Congress rebel Anwar Hussain, who is contesting as an independent, will result in the BJP winning the constituency.
"Not just in Bilasipara East, this is true for other constituencies too, like Dhubri town," he says.
In Dhubri town, Najibul Umar, who has served as a minister in the Congress government in the past, is contesting as an independent, while in Mankachar, Javed Islam, another independent candidate, is expected to perform well.