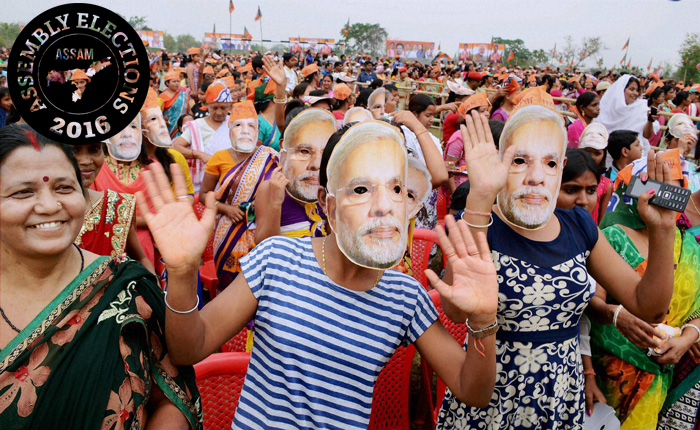 The story of Assam politics is incomplete without talking about Barak Valley. Unlike the Brahmaputra Valley - Upper and Lower Assam, the issues in this part of the state are very different.
Outsiders often mistake these three Bengali-speaking districts for being the strongholds of either BJP or AIUDF. There are reasons for it. Bordering Bangladesh, the Bengali Muslim population in this region is quite substantial in size. The natural politics seem to be that of polarisation. BJP's stand on granting citizenship rights to Hindu immigrants from Bangladesh has only added to this image. However, the reality is quite different.
Arithmetically, the Indian National Congress is still the dominant political party here. Out of the 15 constituencies from the region in the outgoing state assembly, Congress has its MLAs in 13 of them. Out of the two MPs, one is from Congress and another from AIUDF (who is a Hindu). But this election will change things.
In the last two years, since BJP's win at the centre, the saffron party has been concentrating on turning this area into a stronghold by focusing on long-standing demands like better rail connectivity and infrastructure. The party is expected to win around 5-6 of the assembly constituencies this election. Congress will certainly have a reduced tally but is not expected to be wiped out. AIDUF might increase its tally marginally, claim political observers in Silchar.
In the below video, Dr Charbak, political commentator and associate professor of Mass Communication at Assam University, Silchar, answers often asked questions about the region's politics: