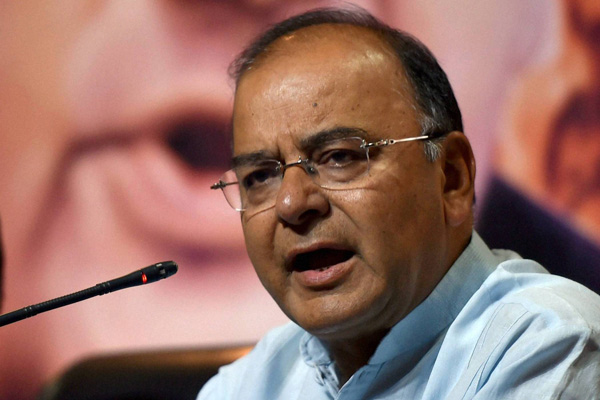 Releasing his party's 'vision document' for the upcoming Assam Assembly polls, Finance Minister Arun Jaitley on 25 March asserted that the BJP-led alliance will have a landslide victory and uproot the failed Congress government from the state. He told the media:
"There is a desire for a change which is sweeping the state. People of Assam are tired of slogans and they want development. The youth here are craving for growth. The core strength of our alliance is the youth here and the youth is leading that campaign for a change."
Expressing confidence over the new Asom Gana Parishad- BJP alliance, he said that the width and the geographical spread of the coalition would play a crucial role in achieving victory in the state polls.
"We are fighting the polls under the leadership of Sonowal ji and there is certain freshness to his leadership. We have a galaxy of leadership compared to the Congress and all these factors will contribute in giving us a landslide victory."
The Finance Minister further trained his guns on the grand old party, saying the Congress has in the past several years 'encouraged' infiltration and failed to act on it as they wanted to turn it into a vote bank for themselves. "Being a border state and a pivotal north east state, this vision document aims at providing security and it strongly emphasises on that," Jaitley said.
Earlier, Chief Minister Tarun Gogoi released the Congress poll manifesto and said that one member of each family in Assam would be provided jobs if the grand old party returns to power in the state.
The manifesto also promised to classify families as 'poor' whose annual income is less than Rs 2.5 lakh and give benefits accordingly.Assam will have two-phased polling for the 126 Assembly seats. The first phase will be held on 4 April and the second phase will be held on 11 April.
-- ANI