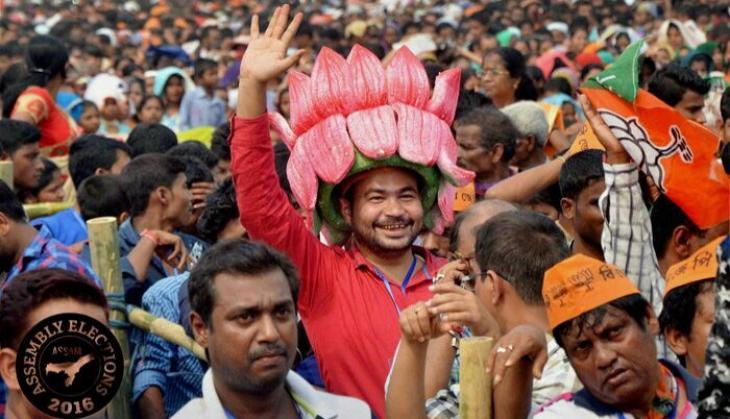 The Bharatiya Janata Party (BJP) and its allies are set for a landslide victory in the Assam, as per an exit poll by ABP-Nielsen.
In line with exit polls conducted by Today's Chanakya and Axis-IT, the ABP exit poll predicts the three-pronged alliance of BJP, Asom Gana Parishad, and Bodoland People's Front (BPF) to come to power in the state with a landslide victory.
The poll puts NDA's figures at 81 seats, and that of Congress at 33.
The All India United Democratic Front (AIUDF) is also expected to lose ground with just 10 seats, having won 18 seats five years back.
ABP-Nielsen exit poll
BJP+: 81 seats
Congress+: 33 seats
AIUDF : 10 seats
Others: 2 Seats
2011 results
Congress: 78
AIUDF: 18
BPF: 12
BJP: 5
AGP: 10
Others: 3