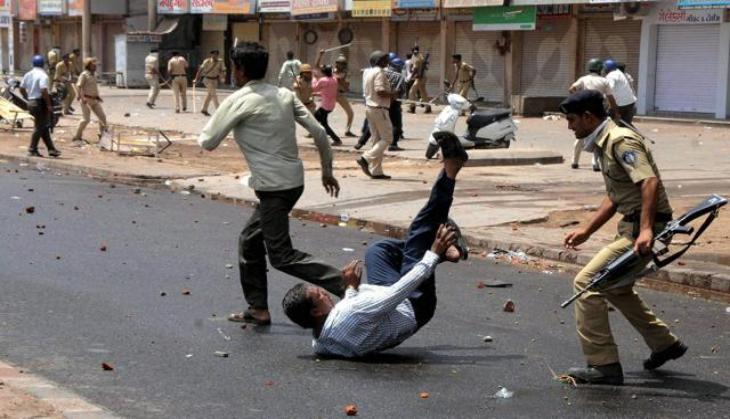 The curfew in Mehsana - the home district of Gujarat Chief Minister Anandiben Patel, was lifted a day after clashes between agitating Patidars and police on 17 April and the call for Gujarat bandh.
According to news reports, 30 people were reportedly injured in the violence on Sunday, where about 5,000 protesters clashed with the police, setting two government offices on fire and attacking vehicles.
The bandh call which came from Sardar Patel Group and Patidar Anamat Andolan Samiti (PAAS) - the two outfits that are leading the Patidar quota movement - saw a mixed response during the morning hours.
Schools and colleges were operational on 18 April. Exams in some colleges, including Hem Chandra University, have been postponed, but academic activity remained unaffected as most of the institutes went ahead with their scheduled examinations.
There is tight security in major cities of the state and internet services on mobile phones have been blocked in Ahmedabad, Surat, Mehsana and Rajkot till at least Monday evening to prevent the spread of protests.