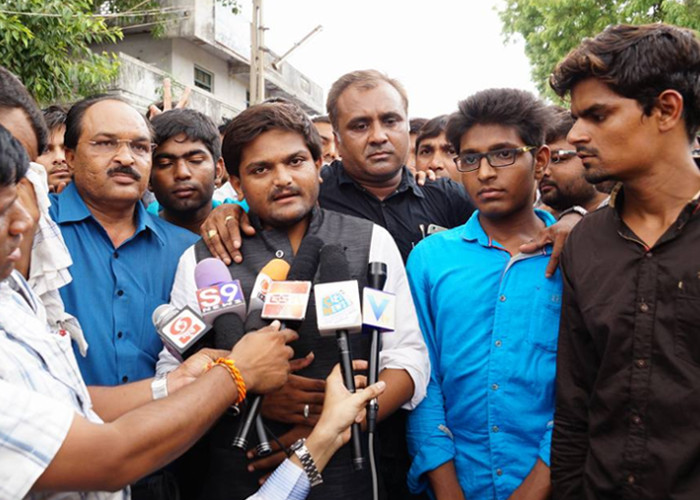 In a bid to find 'missing' Hardik Patel, leader of Patidar Anamat Andolan Samiti (PAAS), a habeas corpus petition was filed in Gujarat High Court on 22 September, seeking the permission for producing him in court.
The Gujarat Police claimed that Patel disappeared from a meeting in north Gujarat.
Reacting to the police claims members of the the PAAS said "The police claim that he escaped the police and disappeared but we are apprehending that the police have arrested him and is not disclosing."
Meanwhile, the Ahmedabad police on 22 September detained Chirag Patel, a key aide of Hardik and two others before they were to hold a press conference.
Chirag had contested Assembly polls against Anandiben Patel in 2012. Chirag was a candidate of Gujarat Parivartan Party (GPP), a political outfit floated by the former Chief Minister Keshubhai Patel.
Earlier on 21 September Hardik had alleged that the State administration was trying to break his agitation by "implicating its leaders in false police cases." He had stated "We are prepared to be sacrificed for the interests of the Patel community."