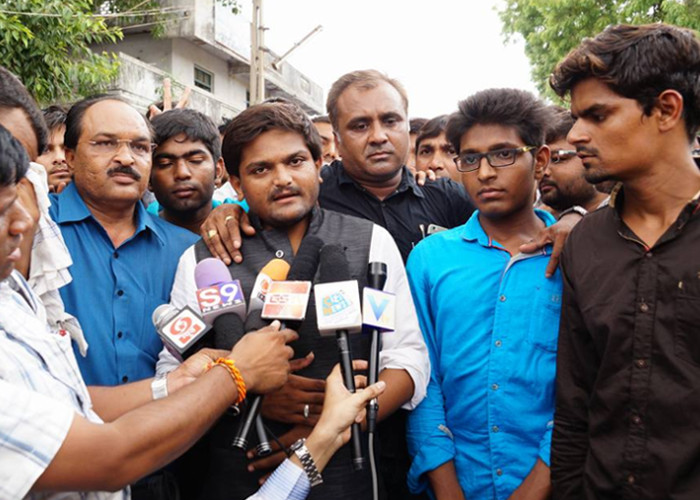 After a failed attempt to cause disturbances in the India vs South Africa one-day international match in Rajkot, the Patidar Anamat Andolan Samiti (PAAS) leader Hardik Patel has now been booked under stringent provisions of sedition.
Hardik had allegedly instigated members of PAAS to kill policemen acting against him. Earlier this month, while addressing a group of PAAS members, Hardik had allegedly asked his volunteers to kill policemen rather than committing suicide.
He had allegedly said, "If you have so much courage, then go and kill a couple of policemen. Patels never commit suicide."
Hardik has however denied making such comments, but the Gujarat Police claims to have found a video clip which shows Hardik instigating the youth to pick up arms.
Based on the prima facie evidence, Hardik will be booked for violating section 124 (A) of the Indian Penal Code (IPC).