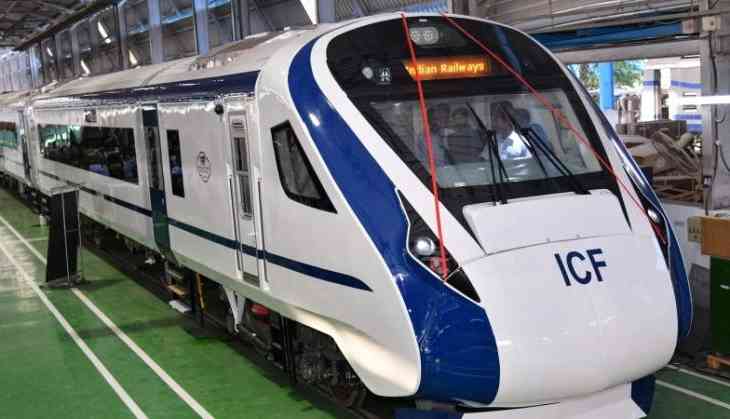 Train 18, India's fastest train will debut its run on January 14 just ahead of the Kumbh Mela and and will run between Delhi to Varanasi, and another will run between Delhi to Bhopal.
The fastest train has replaced the millennium train Shatabdi Express and now it will run between the Varanasi, with a stoppage at Kanpur and Allahabad. The usual time taken on this track by the fastest train as of now is 11.30 hours but the newly launched Train 18 will take only 8 hours for the same distance.
Railway Minister Piyush Goyal has said that "We have successfully tested the train and the suggestions are being incorporated. Very soon the train will be dedicated to the nation and we have requested that Prime Minister Narendra Modi flag it off. This train will run between Delhi and Varanasi in eight hours and the fastest train between the two cities takes 11.30 hours."
Train 18 (PTI)
Goyal further said, "This train has amenities of international standards, is Wi-Fi enabled and has CCTV cameras. Train 18 has no locomotive or engine. It is a trainset. It will cover the 750-km route at a maximum speed of 160kmph."
"The train is 45-per cent faster than the fastest train on this route. It will be flagged off by the prime minister ahead of the Kumbh Mela," said the sources.
The news agency PTI reported that "The sources said a date would be finalised once the railways gets a go-ahead from the PMO. While the train fare is not finalised yet, it is expected to include the cover of food. On its journey to Varanasi on its first run, it will have two stoppages -one at Kanpur and the other at Allahabad."
Also read: 'The Accidental Prime Minister' row: Punjab government may ban the film for tarnishing image of Manmohan