How to be kiss-ready this Valentine's Day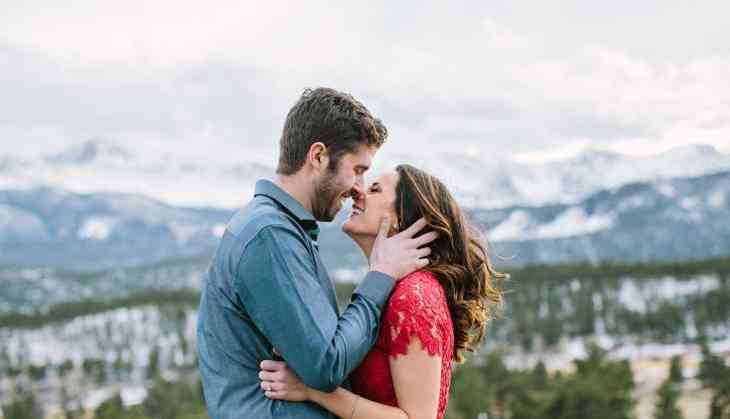 This Valentine's Day if you are planning for a perfect kiss with your partner. No matter how much you pretend that you are not a Valentine's Day person but the truth is people across the nation are celebrating love and compassion. You can't deny the fact that you too will make efforts to make this day special.
If you are ready for Valentine's Day then you might as well come out the closet and amidst that, you are also looking forward to cherishing and celebrate Kiss Day with someone special and close to your heart. This day will change everything with your significant other.We have some important things that you should keep in mind to experience the magical moment.
If you forgot to brush, use a mouth freshener
No matter how much a person claims that he/she loves you, if your breath disturbs and annoys them, you should book a ticket for yourself to Mars. Nobody can love you more than your mother and you will experience this once you forgot to brush. If you are planning to kiss your partner then make sure you carry a mouth freshener always. Don't forget to use it!
Tilt your heads before you kiss
To avoid banging of head, make sure you tilt your head for a smooth and hassle-free kiss. It's a human tendency that we tilt our heads in the opposite direction. We all know how the human anatomy is structured, our nose tend to road-block when it comes to hassle-free kissing. Even though you have an amazing understanding, head collision is a thing which you can't avoid. Most of us remember the famous scene from the movie 3 Idiots, where Aamir and Kareena Kapoor Khan faced the same problem on silver screen.
Practice doesn't make a man perfect
Most of us have heard thousand times about how practice makes everything perfect and smooth. Well, it doesn't work when it comes to kissing. Even if you are a go-getter or precision, this is one area where all your plannings will fail. All of us must have imagined our perfect and idealistic kiss and most of us must have watched several YouTube tutorials to make sure the first kiss is memorable. You never know, where it gets wrong. When it comes to the first kiss, you might face a tough time. You might not believe to get a perfect kiss on-screen celebrities rehearse several times to make sure it looks perfect. The best advice is to go unrehearsed and see how it goes.
Consent
If your dental problems and other problems are sorted out, make sure you play safe this Valentine's Day. One of the most important factors is to play safe all the days till you exist on this earth is to ensure that a person kisses you with your consent. You might have kissed a lot of times but it's always amazing to experience the 'perfect kiss' with your and other's consent.
Note: Go for it but without expectations and with consent