WWE: Ronda Rousey suspended for 30 days after she 'attacked' Kurt Angle and Alexa Bliss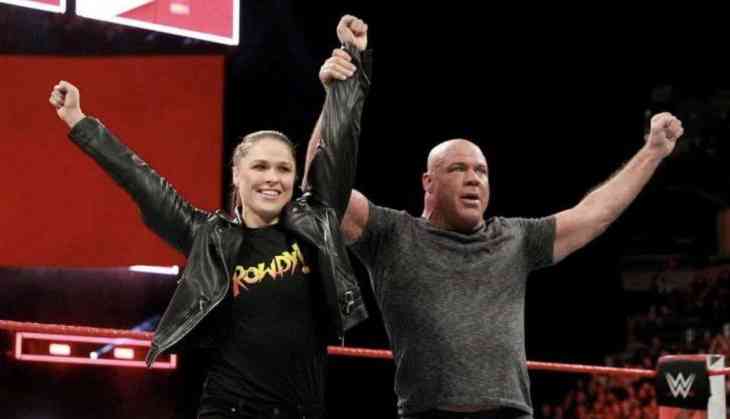 WWE superstar Ronda Rousey has been suspended for 30 days for launching an attack on Monday night episode of Raw. She not only beat her former mentor Kurt Angle to the floor with a briefcase slammed current WWE women's champion Alexa Bliss through a table.
Watch Video:
Rousey was about to win the women's championship title against Nia Jax when she was interrupted by current champion Bliss on Money in the Bank match on Sunday. Bliss beat Rousey with a briefcase, beat Jax and won the women's championship title.
Rousey was filled with anger and revenge when Bliss had a verbal spat with her on Monday night raw and resulted in devastation.
The general manager of Raw, Angle tweeted, "Unfortunately Ronda crossed the line tonight. If Ronda can't take a few verbal 'shots,' then she needs to reconsider her career in sports entertainment."
Also Read:Ronaldo bust at Madeira Airport replaced by new statue