Winter Olympics: Skater Nathan Chen shows why he is the king of quads
Catch Team
| Updated on: 17 February 2018, 12:22 IST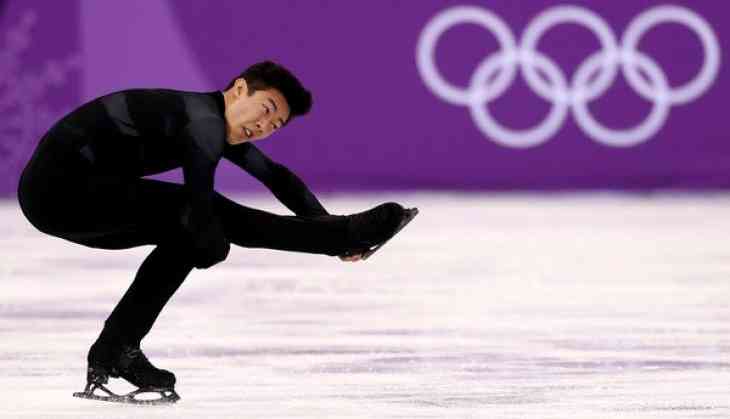 Nathan Chen, eighteen-year-old U.S. skating champion landed six quadruple jumps in at a stretch. After, back-to-back disappointment in his first two Olympic skates, this eighteen-year-old champion did something remarkable. By making a history at the Winter Olympics 2018, he proved that is the king of quads.
Though his fans were disappointed from past one week Chen's victory was a moment of pride for all his fans. He surprised people across the U.S. in the long Friday program during the figure skating men's short program.
Doing a ton of math up here. @nathanwchen put himself in a great position to pull WAY up from 17th in SP. He will need for the top men to make mistakes in order to medal. @NBCOlympics #WinterOlympics #figureskating #Imflippingout

— Scott Hamilton (@ScottHamilton84) February 17, 2018
After Chen finished skating, he received a standing ovation at South Korea's Gangneung Ice Arena. Even gold-medalist Tara Lipinski, providing commentary for NBC, declared, "He's superhuman."
His middling short program score is 82.27 and his six quads earned him a score of 215.08. After combining, both the score the total is 297.35 in the men's event which was quite strong and remarkable so far. The competition will continue into Saturday afternoon local time
Chen also confronted that his previous skate performances helped him in the recent event and made him more comfortable.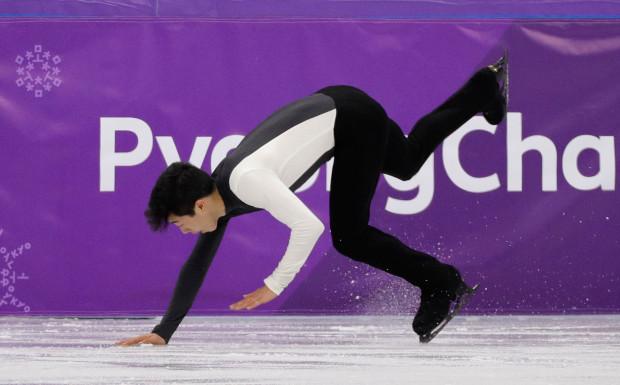 Chen said, " I think honestly, putting down such a rough short program took all the pressure away from me," he said. "It was just me on the ice enjoying the crowd and soaking in the Olympic experience."
He also added, "I wanted to leave here satisfied and I certainly am."
Chen is also considered as USA's best hope for a figure skating gold medal. Before heading to South Korea, he fell last week during a short skating event. He gain fell on Thursday and then again. He also told the reporters, " He made as many mistakes as possible."
What a score! 215.08 almost puts him at 297.35. So close to the magic mark of 300. First man to land 5 clean quads at an @Olympics @NBCOlympics Thrilled doesn't begin to cover it! @nathanwchen is truly amazing! #respect

— Scott Hamilton (@ScottHamilton84) February 17, 2018
Chen is the first skater to complete six quads (five clean) in a single program, the first to do so in an Olympic event and the first — and only — skater to be able to land five of the six kinds of quad jumps, in which skaters spin a full four times in the air.