This is when champion Brock Lesnar is returning to WWE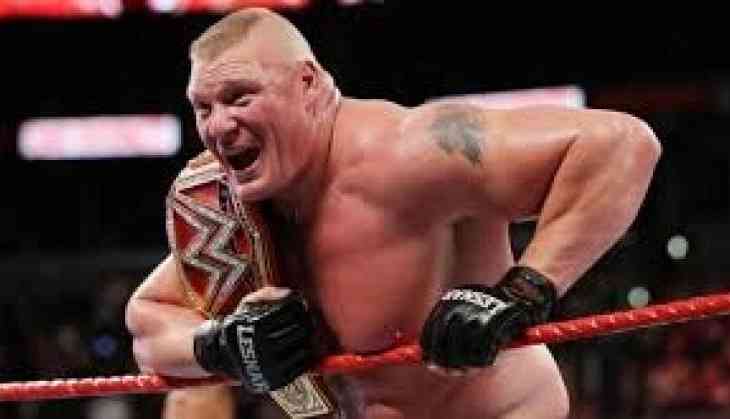 The Beast Brock Lesnar is expected to return to Monday Night Raw as the General Manager of Raw Kurt Angle announced on the Extreme Rules show yesterday that he has given the Beast an ultimatum.
Lesnar failed to appear for an agreement for his next Universal Championship defence with his representatives. Kurt Angle said, "The Beast will be stripped of his title unless he either shows up tomorrow night or he agrees on his next championship match."
Earlier, the Extreme Rule had a plan of featuring a multi-man No1 contender's match for the Universal title, however, Lesnar refused to have a match against any superstar.
Angle said: "I recently reopened negotiations with Paul Heyman and the rest of Brock Lesnar's team of when his next title defence will be.Unfortunately, Paul Heyman informed me that Brock Lesnar is not interested in returning at this time. I'm tired of it, I know the WWE Universe is tired of it," He also added that the Beast refused to face any winner of a multi-man match he put together a few weeks ago and had to cancel that match.
Kurt Angle's Brock Lesnar update.
These fans in Pittsburgh seem to really dislike Brock. #ExtremeRules pic.twitter.com/GAurdNQ4u0

— GIF Skull (@GIFSkull) July 15, 2018
Kurt Angle said, "Brock refuses to face any opponent here in the WWE but yet shows up at UFC and gets in the face of their champion. So I'm issuing Brock Lesnar an ultimatum. He either shows up tomorrow on RAW or he can come to terms of an agreement of when his next title defence will be. Or I'm going to strip Brock Lesnar of the Universal Championship."
Last time Lesnar was seen at the Greatest Royal Rumble in Saudi Arabia three-month-back. Next year in the Octagon, the Universal Champion is all set to face UFC Heavyweight Champion and UFC Light Heavyweight Champion Daniel Cormier.
Also Read:Watch: Ronda Rousey attacks champion Alexa Bliss at WWE Extreme Rule