Think Sachin Tendulkar is an inefficient Rajya Sabha member? This will prove you wrong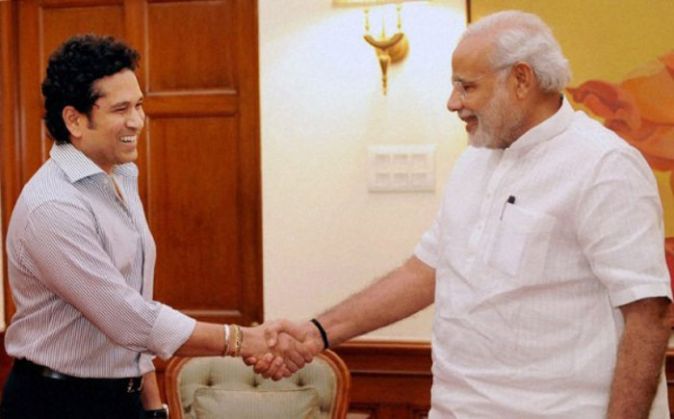 Sachin Tendulkar has been a nominated member of the Rajya Sabha since 2012, but he has been perceived to not be doing enough with his position.
However, he has exhausted almost 98 per cent of his MPLAD (Members of Parliament Local Area Development Scheme) funds for the upliftment of the needy throughout the country.
Sachin Tendulkar's involvement (or lack of it) in the Rajya Sabha has been cited as a prime example of what happens when undeserving citizens are nominated to the prestigious position, countless times in the last three years.
However, little does the public know that Sachin has actually been one of the best performing MP's since he was nominated. In a manner that was typical to his style as a batsman, he has been going about his job with minimum fuss and without drawing much attention to himself, but putting a smile on people's faces in the process.
A new year gift
As recently as 1 January 2016, a special needs school for deaf and mute children in the Sangamner taluka in Ahmednagar received a new year's gift from a completely anonymous source - Rs 50 lakh rupees to help build a new school building and offer scholarships, at a time when numerous meetings with government officials and pleas to higher authorities did not yield any financial help.
Two days later, it became apparent that it was none other than Sachin who had donated the money through his aides. It was through an informal meeting with Dr. Devendra Vohra (who belongs to the village where the school is located) that Tendulkar came to know about the school which has now been running for over 30 years.
Sachin the dedicated MP
Soft spoken but always possessing the right questions, Sachin raised seven important issues in the house during the fortnight of the recently concluded Winter Session of the Parliament.
And when it comes to utilising funds under the MPLAD schemes, he has exhausted 98 per cent of his funds for causes such as -
Rebuilding a school and a bridge in Chamoli, in the aftermath of the Uttarakhand floods.
Flood relief in Jammu & Kashmir and Tamil Nadu.
Building public toilets in Mumbai's Goregaon area.
School infrastructure in remote regions of West Bengal and Maharashtra.
The most significant contribution
In addition, Sachin had taken a village in Andhra Pradesh called Puttamraju Kandriga under his wing, and completely transformed its landscape in basic needs such as sanitation, water, electricity and roads.
With two years to go for his term to end, Sachin can further contribute to society's cause. Going by the contributions he has been making, it would be unfair to deem him an inefficient member of parliament.