Saudi Arabia national soccer team declines moment of silence for England terrorist attack victims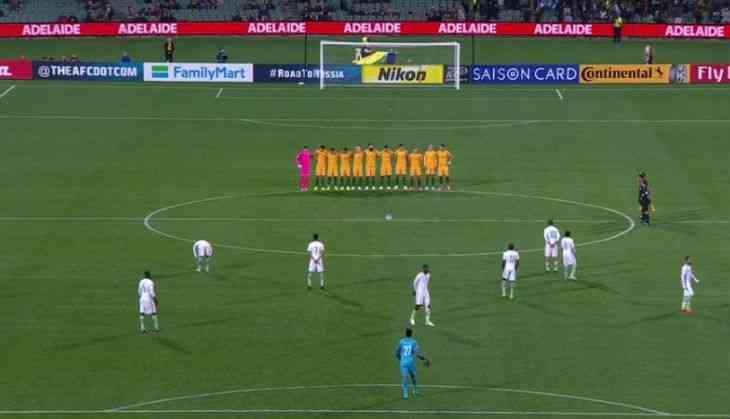 National football team of Saudi Arabia, reportedly, appeared to ignore a minute's silence for the victims of the London Bridge terror attack during a Fifa World Cup Asian Qualifying match against Australia. The team was later criticised for the move and it also invited boos from audience of the match.
The Australian team lined up to observe the silence in the middle of the pitch, while Saudi players appeared to go about their pre-game routine.
A moment of silence was held to remember the two Australian victims of the London attack.
News.com in Australia reported that the moment of silence had been approved by both Asian Football Confederation officials and the Saudi team.
However, according to a spokesman for Football Federation Australia, Saudi team had also informed game officials that they are not going to take part.
"The FFA was further advised by Saudi team officials that this tradition was not in keeping with Saudi culture and they would move to their side of the field and respect our custom whilst taking their own positions on the field," the FFA spokesman said.