Rio Olympics: Tennis star Leander Paes not allotted room at Olympics Village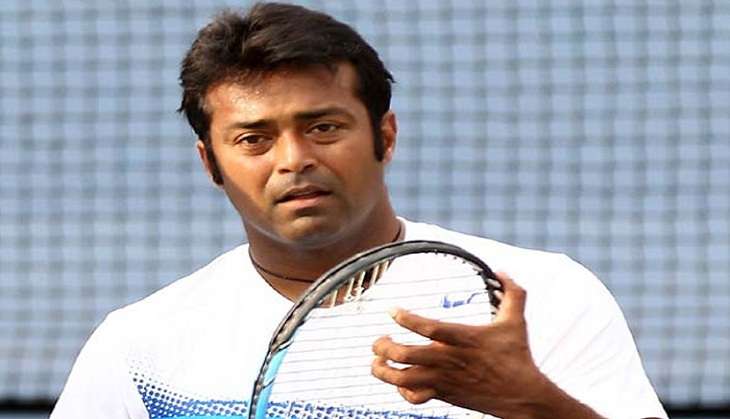 On his arrival at the Rio Olympics Games Village on 5 August, tennis star Leander Paes was in for a rude shock, as the authorities had not allotted a room for him at the player's apartments, reported the Times of India.
The seven-time Indian representative at the Olympics had not been allotted a separate room in the player's apartments, unlike the rest of his teammates- Zeeshan Ali, Rohan Bopanna and the physiotherapist for the team.
"I am slightly disappointed that having played six Olympics for India, I haven't been given a place to stay. I was playing a tournament in New York and took the first flight on its completion. The match got over at 8 pm and took a 10.45 pm flight to Rio," Leander was quoted to have said in the Times of India exclusive. "Of the three rooms that have been assigned in the apartment, one is with Zeeshan, and the other two have been given to Rohan and the team physio."
Unlike the rest of the players, who had arrived in Rio de Janeiro on 1 August, Paes flew in from New York only on Thursday night, where he was competing in the World Team Tennis tournament. Even though the authorities had been pre-informed about his delay, no accommodation arrangements had been made for him.
Because of his delay however, his doubles-partner Rohan Bopanna had to train with Sania Mirza and Serbia's Nenad Zimonjic. Rumours of a palpable tension between Bopanna and Paes have also been doing the rounds.
"There have been speculations that Leander has complained that he doesn't want to share a room with Rohan (Bopanna), but there's no truth to it. I and the organisers were aware that he was to reach Rio on Thursday (4 August). Sure he will be low on time for the match on 6 August, but he practiced on arriving will be ready for the match," Zeeshan was quoted to have said in the Times of Indiareport.
While Rohan Bopanna, the country's highest ranked doubles player had chosen Saketh Myneni as his partner for the Olympics, the All India Tennis Association named Leander Paes as his partner.