Football downtime is over: the English Premier League kicks off today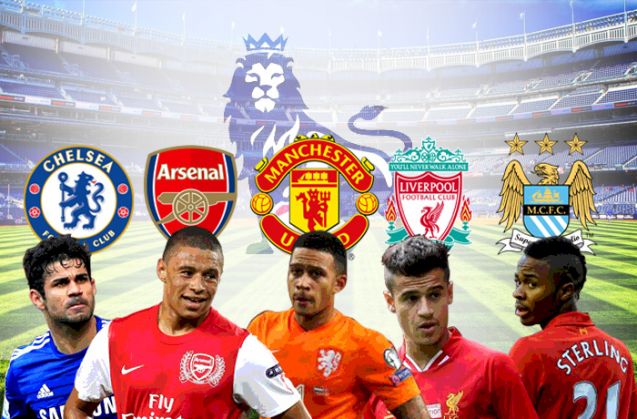 Downtime for football fans around the world finally ends on 8 August, when the English Premier League officially kicks off with a clash between Manchester United and Tottenham Hotspur.
Like every year, there have been departures and new arrivals as clubs try to grab the title or the top four slots that ensure lucrative Champions League spots.
Also read- Premier League: Top 10 signings of the summer
Catch picks the top five contenders for the title, ordered by their finishing position from last season.
Key signings: Nathan (Atletico Paranaense), Radamel Falcao (Loan, AS Monaco), Asmir Begovic (Stoke City), Danilo Pantic (Partizan Belgrade)
"You are speaking with the manager of the best team in England, we don't have frailties." That was the message from Chelsea manager Jose Mourinho, after a recent pre-season defeat to the New York Red Bulls in the USA.
Read more: The top 10 signings in league football this summer
Whether his team wins or loses (rarely), sound bytes like these are emblematic of Mourinho's approach to Premier League football. Chelsea rose head and shoulders above the rest of the teams last year to make the league a dull one-horse race, en route to the title.
Mourinho is not one for too much chopping and changing. In his title-winning team last year, he used the least number of players of any team in the league, which suggests his faith in the squad at his disposal.
The business conducted by Chelsea so far in the summer transfer window indicates the same, with no major big money signings.
Asmir Begovic has been brought in as a direct replacement for Petr Cech, and the hope is that with a little embellishment, loanee Radamel Falcao from Monaco (who had a torrid time at Manchester United last season) can return to the heights he hit with Atletico Madrid three seasons ago.
If Diego Costa does manage to remain fit throughout the campaign and Eden Hazard terrorises defences like he did last season, Chelsea should go on to retain the title.
None of their opponents are going to make it easy for them, with the kind of investments being made, but with Mourinho's tactical nous and a squad dotted with talent all around, the bet would be on expanding his burgeoning trophy haul.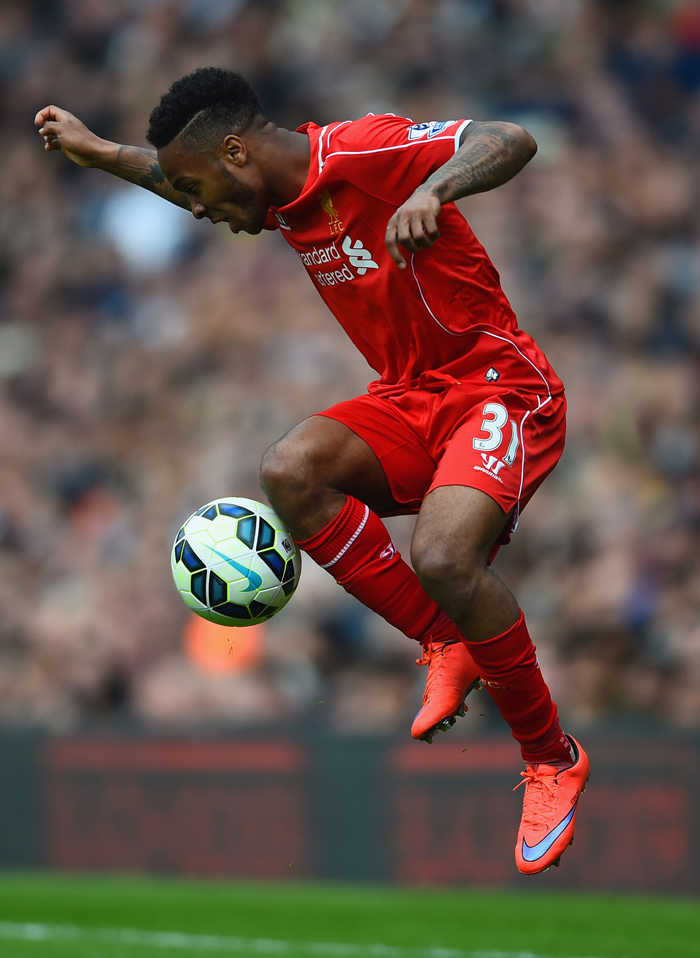 Key signings: Enes Unal (Bursaspor), David Faupala (Lens), Raheem Sterling (Liverpool), Fabian Delph (Aston Villa), Patrick Roberts (Fulham)
Champions from two seasons ago and runners-up last time out, Manchester City are sure to push Chelsea close again. And with the 49 million pound acquisition of Raheem Sterling from Liverpool in the summer, the Etihad Stadium faithful are convinced that they have added a big piece of that puzzle. Sterling will bring direct, incisive play to add to flashy build-up play that often lacked bite last year.
But the price tag might yet weigh heavy on the 20 year old's shoulders. Talented as he may be, City have paid for massive potential rather than proven talent over an extended period of time.
There is also talk that this may be Manuel Pellegrini's last season in charge of City, with strong suggestions that a certain Pep Guardiola from Bayern Munich has been lined up as replacement for next season.
Could this just be a season of transition for City, then? A look at the other signings, like young English attacker Patrick Roberts from Fulham and Fabian Delph from Aston Villa, indicates that largely, City have not signed players that will add that title-winning spark.
What they can most definitely do, however, is take their respective games to the next level at the club, so they are ready to be match-winners under a new regime.
Pelligrini will certainly not like the tag of being the seat-warmer for Guardiola next season. Make no mistake about it, City certainly have enough talent to beat any team in the Premier League.
Whether they can do it as consistently, though, is another question that will only be answered over the next 10 months.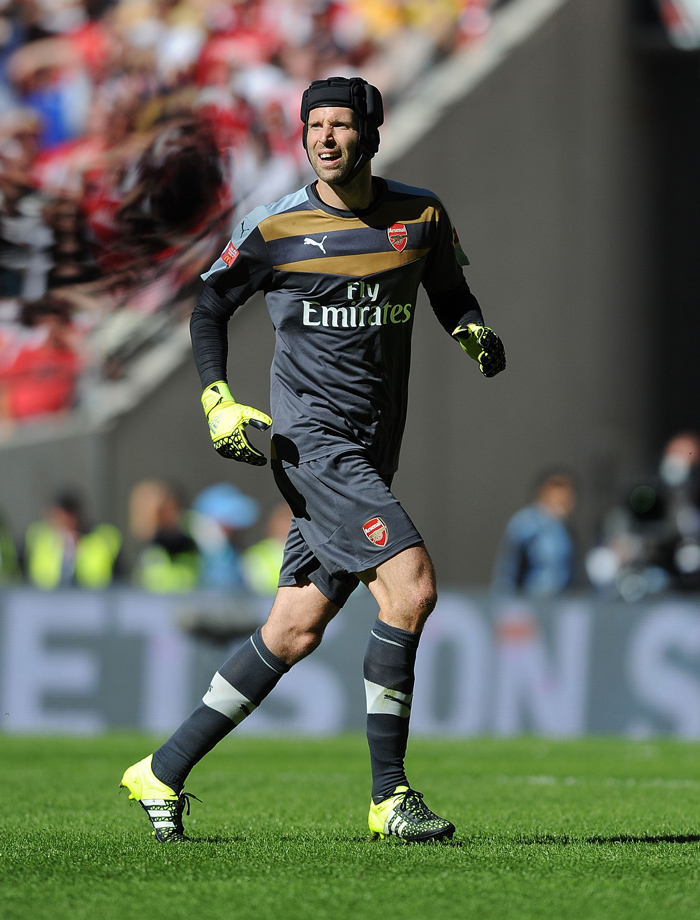 Key signing: Petr Cech (Chelsea)
There is tangible excitement surrounding Arsenal and the season that lies ahead. In Arsene Wenger, there is a manager who has stuck to his ideals of diligently building a cohesive team for the long run, and there were signs last season - with Arsenal winning the FA Cup for the second year running - that a winning mentality is beginning to be cultivated.
But will that be enough for a title push this time around? Pre-season form hardly matters once the league starts, but having an unbeaten record through it can do no harm at all for confidence and motivation.
A midfield comprising of Aaron Ramsey, Mesut Ozil, Santi Cazorla and Jack Wilshere can pick apart any team, and a forward line of the amazing Alexis Sanchez, Olivier Giroud and Danny Welbeck offers a host of options.
However, the most important addition Arsenal have made, one that may prove to be the game-changer, is Petr Cech between the sticks. The world-class former Chelsea man brings solidity and reliability behind Arsenal's back line.
The club continues to try and land Real Madrid striker Karim Benzema, amid reports that Real would be willing to sell the striker.
If Arsenal do manage to convince him to switch allegiances to the Emirates Stadium, it has all the makings of a title-winning season, with a squad comparable to Chelsea's in quality.
Key signings: Memphis Depay (PSV Eindhoven), Matteo Darmian (Torino), Bastian Schweinsteiger (Bayern Munich), Morgan Schneiderlin (Southampton), Sergio Romero (Sampdoria)
One of the biggest clubs in the world suffered an aberration the season before last, when David Moyes was faced with the unenviable task of filling Sir Alex Ferguson's boots.
With Louis van Gaal in charge last season, United may not have returned to the rarefied air that they are used to, but there is enough evidence to suggest that they are on the road to recovery.
Getting back into the Champions League was imperative, and with United making the two biggest name signings this transfer window in Bastain Schweinsteiger and Memphis Depay (with the added solidity of Matteo Darmian at right back), the club seems to have addressed some of the problems which it faced last term.
Captain Wayne Rooney has a resurgent attitude, stating openly that he is ready to take on the mantle of being the main striker again and targeting a 25+ goal season.
Depay has had a promising pre-season, and his directness in play, coupled with an impressive build, could be perfect for giving Premier League defenders a tough time.
'Process' and 'philosophy' have been van Gaal's go-to terms towards the end of last season, and throughout pre-season. And his attitude is pretty clear - it's his way or the highway.
Angel Di Maria never got going at the club, and his attitude towards the end of his stay did his position in the eyes of van Gaal no favour at all.
But Barcelona's Pedro could be on his way to Old Trafford, and with a host of other options (albeit with a problem of plenty in midfield), United could actually compete for the title.
05
Liverpool (sixth last season)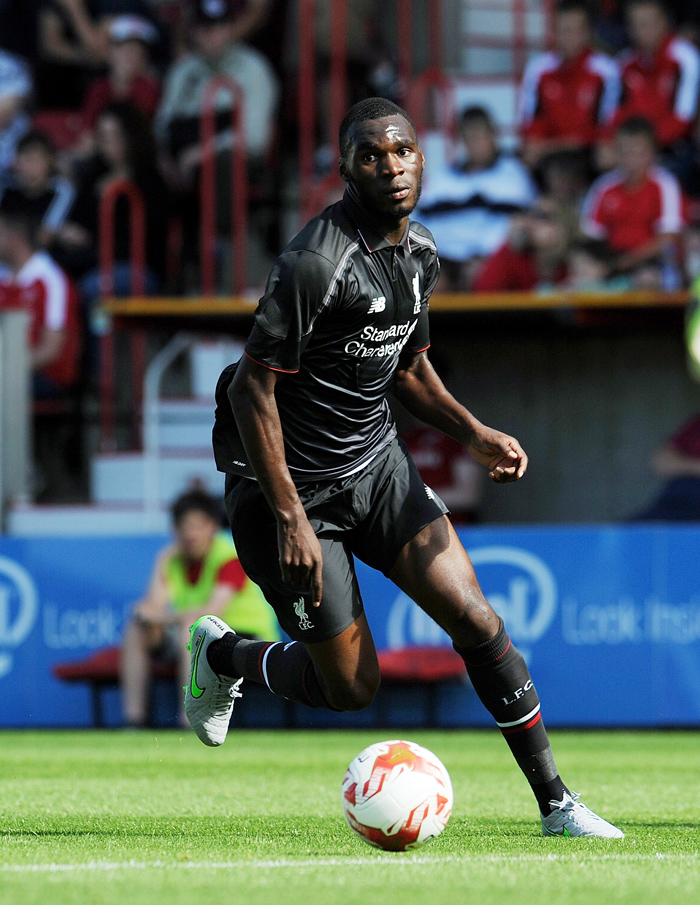 Key signings: James Milner (Manchester City), Danny Ings (Burnley), Adam Bogdan (Bolton Wanderers), Joe Gomez (Charlton Athletic), Roberto Firmino (Hoffenheim), Nathaniel Clyne (Southampton), Christian Benteke (Aston Villa)
It was former Tottenham keeper Erik Thorstvedt who remarked, "We have sold Elvis and bought the Beatles!", when the club sold Gareth Bale to Real Madrid and bought a number of players with that money.
That strategy failed, miserably, and 'doing a Tottenham' became a phrase, which is the reason why they don't feature on this list despite finishing fifth last season.
Liverpool indeed looked like they 'did a Tottenham', after the heights they hit with Luis Suarez and Daniel Sturridge the season before last. They sold Suarez to Barcelona, buying a number of players who never got going to keep the team at the same level.
A sixth place finish in the league was disappointing for Liverpool fans to say the least, and there have been accusations levelled at manager Brendan Rodgers that after the 49 million pound sale of Raheem Sterling to Manchester City, Liverpool are making the same mistake again.
They've bought a lot of players, who are expected to gel together and make an instant impact. However, the level of players they've bought this time is different.
In Christian Benteke and James Milner, Liverpool have bought proven Premier League stars, and in Roberto Firmino, they have a talent who created the most number of chances in the Bundesliga last season.
Nathaniel Clyne is expected to solve their woes at right back; the squad has been strengthened considerably.
Where Liverpool might falter, though, is the lack of experience while gunning for the top four, or even the title, in pressure situations.
Rodgers is from the school of thought that talks about keeping processes consistent. Whether they've 'done a Tottenham' again remains to be seen.