Sport is not fashion, or film. The media needs to stop focusing on fads: Harsha Bhogle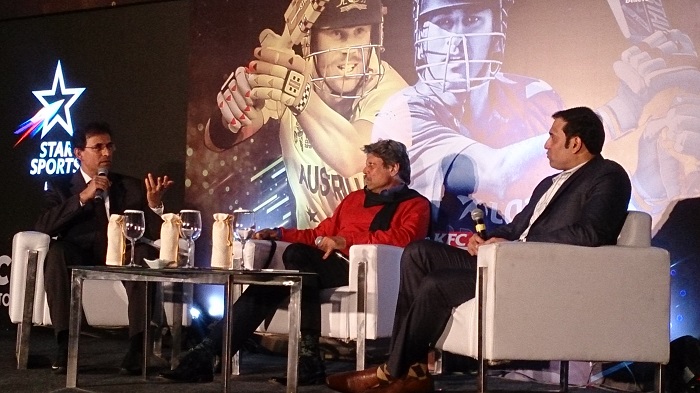 When India's foremost cricket commentator, journalist and presenter of the last 35 years speaks about his subject, everyone sits up to listen.
Over the three decades that Harsha Bhogle has been in the sports media, he has continued to retain the same passion he had for cricket as when he started off as a 19-year-old commentator for All India Radio.
This is evident in the concern with which he speaks about how the sport is represented in the media, and his views on the Indian team's selection for the upcoming tour to Australia.
Catch caught up with Bhogle on the sidelines of a Star Sports event involving Kapil Dev and VVS Laxman.
A few surprises in the team's selection for the tour to Australia, Harsha. Ashish Nehra for example, does it surprise you that he has been picked again to play for India?
HB: It does, but it surprises me pleasantly, because there was a time in our cricket when people were deemed to be past it. This is strictly a 'horses for courses' selection. This is what T20 selections have to be, in T20 selections you cannot say that I'm planning for the next twelve months or eighteen months, because T20 is right here-now-goodbye kind of cricket.
So, who's bowling well at the moment? Ashish Nehra. What's been the problem in India's limited overs cricket? That we're conceding too many runs in the end overs. Who's bowling well at the death? It's Nehra, throw him in.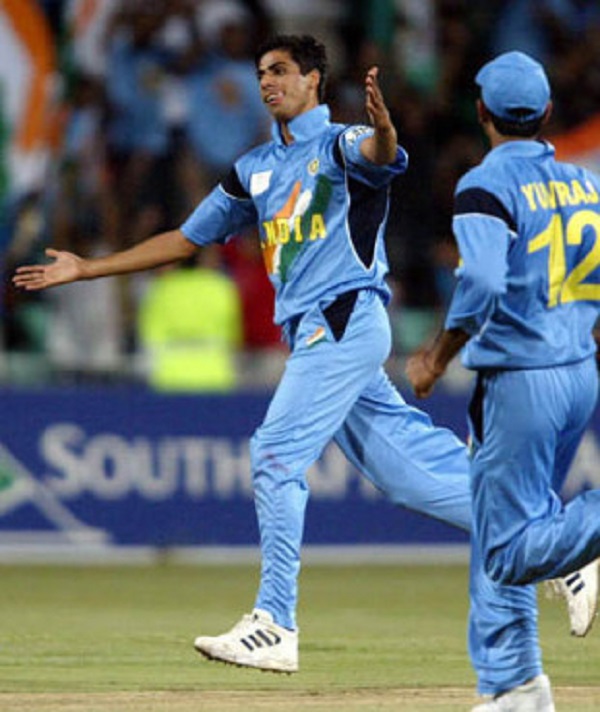 Earlier during the event, there was a reference to Ashish Nehra and VVS Laxman being really good friends, what's the story behind that?
HB: You'll be surprised though- Laxman and Zaheer Khan are very good friends. Laxman and Ashish Nehra are very good friends, and you could see why it's easy to be friends with Laxman! Also, if you remember Nehra started in 1999, so he's played a lot of cricket around that time. So, I mean I just happen to know that generation very well.
Is there any one particular selector you would credit for this change in the selectors' mindset?
HB: Honestly I have no idea. I have no idea. I just say hello to the selectors, they do their job. Largely they've done a good job-largely. But we don't always know what they're grappling with, they study the numbers better.
You know the only thing I look for in a selection is - Is there someone who can stand up, look the selectors in the eye and say, "you were wrong, it should've been me." If you find a player like that, then.. but most times you don't. Sometimes you go with what the captain wants. So for example if you're picking 15 players, the selectors tend to pick 13 players, and then the captain is allowed his one or two. So maybe Dhoni's seen what happens when you throw the ball to Nehra in the end. So maybe he wanted to, it doesn't matter.
What are your thoughts on Yuvraj Singh's selection?
HB: I was surprised with that too. Because I was following the scores earlier on, and early in the season he didn't score a lot of runs for Punjab. But I think they've gone with the runs in the Vijay Hazare trophy. The selectors might have thought- look he's scored runs in the Vijay Hazare trophy, so maybe he can score runs again because the T20 World Cup is in India.
"My feeling is that this team has been picked to go through and the team that's been picked to win the T20 World Cup in India."
Do you get the impression that Yuvraj Singh has been picked more on reputation than on form- more than Ashish Nehra at least?
HB: Yes but he made 300 runs in the Vijay Hazare trophy. See with someone like Yuvraj, the class is never the issue. You want to see if he still has it. That's all you want to see. And he's got runs in each of the five innings so he's got it. I think what they will do is they'll see how he goes in Australia. But my feeling is that this team has been picked to go through and the team that's been picked to win the T20 World Cup in India.
What would you pick as the defining moments of the legendary India vs Australia cricket rivalry over the years?
HB: I'd pick the 2001 series in India for a start because before that India didn't win very much. Of course 2001 was a landmark series in world cricket, but especially in India vs Australia cricket, so I'd definitely pick 2001.
I'd also look at winning in Adelaide in 2003-04. To me that was as big as Perth if not a little bigger because you were playing against a team who in their home conditions had made 550 runs in the first innings. And yet the team believed they could win, so Adelaide was very very special.
When you beat Australia you tend to remember. That's why you remember Perth so much, although given that Perth was special for a different reason because India could've crumbled (in that match). They had lost the first test, the second should not have been lost, and the team could have gone to Perth feeling full of self pity, full of feeling wronged but they didn't. And I think in the history of Indian cricket, that is one of our greatest leadership moments.
You don't talk enough about Anil Kumble because he's not perceived to be box office, but I think Anil Kumble contributed in making that Perth win, because India could've crumbled thinking the world is against us. Also beating Australia in India 4 - 0. You don't beat Australia 4 - 0 everyday. So those to me are the defining moments.
It has been a mixed year for Indian cricket with a semi-final bow out of the world cup, a series loss against Bangladesh and an emphatic series win against South Africa at home. How will that help the team ahead of Australia?
HB: I think with that South Africa win, it's put the players in the right frame of mind to go to Australia. Because you want to go in there thinking "I can win." In Australia you never get enough time to get ready. Everybody's at you all the time and the tracks are different. But they're fair! It's one thing you have to give to Australia at all times- they produce fair tracks. So they'll be fair, it's just that they'll be so different. So it's very important to go with self belief, because if you lose a game or two here or there you start to feel crushed.
Do you think Virat Kohli should have been given the captaincy ahead of MS Dhoni?
HB: How does it matter? I've long believed that the debate should be before the appointment. The debate should never be after the appointment because it doesn't help. If you're 180 for 4, you can't say - right, should it have been 180 for 1? - It isn't! So you can't say if I was 180 for 1, this is how we would have played, because that is not an option any more.
The moment you've appointed Dhoni, all discussions should cease. You can have all the debates you want before, but once the captain is picked, whether you want to back him or not , there's no point to having that discussion any more.
"The media cannot be a 'fad' media. Ki jis tarah hawa chal rahi hai, chalo hawa ki taraf jao."
It's like saying, suppose he hadn't bowled a no-ball - then? But the bowler has, so there's nothing you can do about it.
The other thing I will say though, is that our media lives too much in the moment and now. The media cannot be a 'fad' media. Ki jis tarah hawa chal rahi hai, chalo hawa ki taraf jao. One is in the media so that one can take a step back. Sport is not fashion, sport is not a TV serial and sport is not a movie.
Dhoni's a tough player, right? He's a damn damn tough player, he's got a one day batting average of 52. He's been India's best one day international batsman with Sachin. So you can't just suddenly say goodbye like that.