Nikki and John spotted at a restaurant in San Diego having serious conversation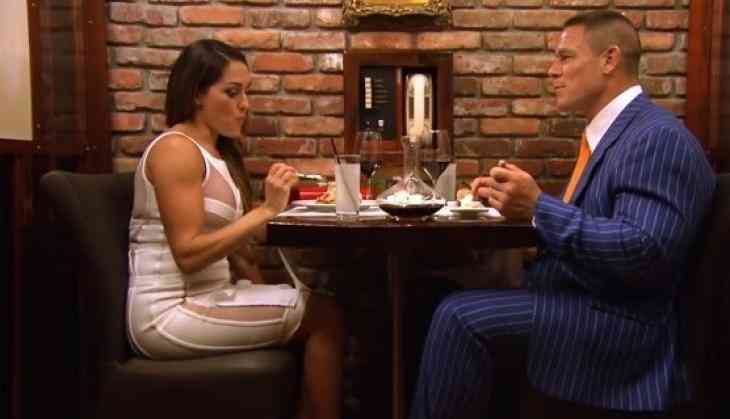 After airing of an episode of 'Total Bellas' where Nikki says that she loves John Cena and hearing from him saying that he wants to be the father of her children means a lot to her, the duo was spotted in a restaurant in San Diego, close to Nikki's place.
Going by the expression, the duo seemed to be in pain and had a very serious discussion. The dinner date was more serious talk than having food.
The WWE couple broke their six-year relationship in April and are mostly staying away from each other but not missing a single chance of speaking about each other as well. Although Cena has openly asked for a reconciliation, there has been no official announcement yet.
Holding a half-filled wine glass, the duo was in a very serious conversation.
Also Read:FIFA WORLD CUP 2018: See what Cristiano Ronaldo's girlfriend Georgina Rodriguez is doing in Russia