Nayi Soch? Team India's jersey tribute to their moms also reeks of patriarchy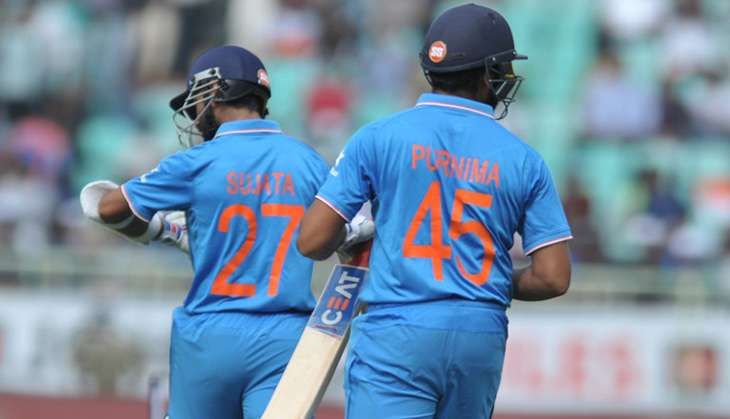 Fueled by Star India's 'Nayi Soch' campaign - where the likes of MS Dhoni, Ajinkya Rahane and Virat Kohli talk about choosing to wear their mothers' first names on their jerseys, the whole Indian team bore their mothers' names on their jerseys for the final ODI against New Zealand in Visakhapatnam. This, in contrast with the patriarchal last names they are usually identified with.
It's perhaps poetic that the format of the game is called the One Day International, because it was for one day, and a day alone, that the Indian cricket team felt a sudden need to acknowledge their mothers. And, of course, on this day of 'feminist' symbolism, they went ahead and won the match.
"To make a powerful statement, one that can inspire millions and propel change, our cricket team today sported jerseys with their mothers' names at final ODI of the India-New Zealand series. Our cricket team will serve as ambassadors of new thinking and use the power and platform of sport to drive meaningful social change," Star India said in a statement.
Also read - Down but not out: what stops Indian sportswomen from talking period
Wait, Star India?
Let's start with the obvious problem here. Star India, the instigator of this campaign, thrives on regressive TV shows that form the cultural backbone of our increasingly patriarchal society. These saas bahu shows are nonsensical at best and entirely damaging at worst.
The 'respectable' woman is always the mother figure, and her respectability is gauged via juxtaposition with the cleavage-showing, makeup-sporting 'vamp'. The men are in control of wealth and every other tangible power but they're constantly manipulated by the hyper-intelligent but evil vamp. They are then saved by the pristine 'respectable' woman, one they would otherwise scorn.
These sanskari women's respectability stems from how far they are willing to go to earn male approval and attention.
These are the shows Star India makes its money from. For them to then push for a 'Nayi Soch' that rejects patriarchy (as they see it) is quite funny. Mostly because they're the torch-bearers of the 'Soch' that needs to be changed in the first place.
'Mother's contribution' as important as a soldier's, says India Captain @msdhoni during the toss #Sandesh2Mothers #Sandesh2Soldiers pic.twitter.com/4vRrq1IWtH

— BCCI (@BCCI) October 29, 2016
Maa, mamta aur main
Beyond the consumerist aspect though, even the campaign reeks of a new form of patriarchy that's enveloping India. While the form itself isn't new - it can be traced back to Victorian England - its stronghold on the Indian imagination today is nothing short of incredible.
We're talking of the obsession with the concept of the all-pervasive 'maa'. So suddenly, to save cows we must remember they're mothers. To recognise goddesses as powerful, we must call them mothers. To respect women, we must remind ourselves we have mothers.
Also read - Saudi, Egypt, Iran and now India: Women at Rio are smashing patriarchy
Ironically enough, this understand of 'maa' excludes almost every mother who doesn't neatly fit into the self-sacrificing box. She must be the age-old angel of the house, existing solely to silently improve the lives of her husband and children. She must never have ambitions or, for that matter, agency of her own. She must always be a caring home-bird, whose entire existence is to bring joy, light and happiness.
So then, for our testosterone-fuelled cricketers to suddenly sport their mothers' names to 'appreciate' them is beyond problematic, because, as the ads make amply clear, this is one uniform definition of 'mother'. The sacrificial lamb mentioned above.
#TeamIndia sporting their mothers' names on the jersey in the 5th and final ODI #INDvNZ pic.twitter.com/pWcMAKMchB

— BCCI (@BCCI) October 29, 2016
The campaign makes clear that, while a mother does deserve respect, it is for the struggle she has endured and the sacrifices she has made. Like some twisted gendered karmic cycle.
What about working mothers? Mothers who were a success in their own right, leading by example rather than by service. Do these mothers deserve no space in such a narrative? Is a successful woman lesser than a sacrificing one? What if they weren't very nice women?
All these point to a bigger question: Why do we carry our father's names despite all their flaws? Barring that one day on the field, (Happy mother appreciation day, God bless mothers) do these men need to explain why they wear their fathers' names the other 364 days of the year?
No, never. Because fathers, as wife-beaters, dowry-seekers, or simply, non-compromising, never have to change a thing about their being to have their name proudly passed on to the next generation. Fathers, in our society, are not answerable but entitled.
Where women really stand
Symbolism is one thing, reality is another. That the Indian male cricket team is seen as THE Indian team is a direct result of the BCCI's treatment of women's cricket.
Representation is a problem as well with no women on BCCI's working committee.
If patriarchal culture is what they seek to abolish with this gesture, then there needs to be systemic change in how Indian cricket deals with its women. The women's team, on every level, lacks support. Especially the economic front, the one that entices youngsters to take up the game.
Also read - ICC launches ranking system for women's cricket teams
According to a source affiliated with the BCCI, "the payment is indeed very poor. The Under 16 men's team gets paid as much as the women's Ranji team."
The source adds that under Anurag Thakur's reign, the BCCI has incorporated a few changes. "He's definitely more interested in women's cricket. There are more series and matches."
But with such abysmally low remuneration, which is ultimately what it boils down to, India still has a long way to go. 'Nayi Soch' isn't the way though, actual change is.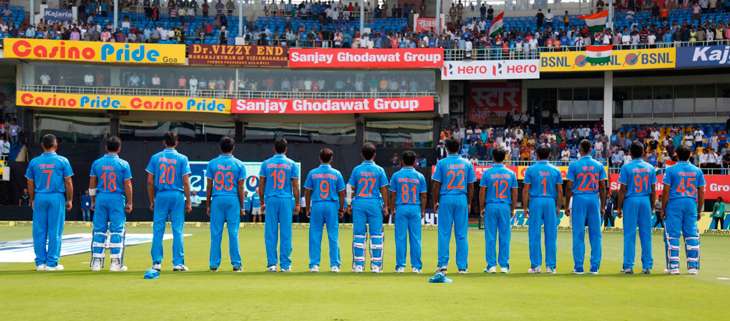 Team India in their one-day jerseys. (BCCI/Twitter)