Md Ali: Greatest of All Time, both in the ring and outside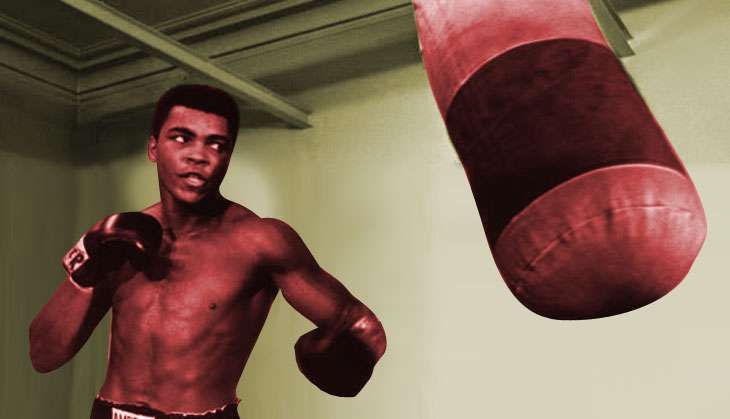 Former heavyweight boxing champion, Muhammad Ali, died at the age of 74 on 3rd June in a hospital in Phoenix. Ali had been hospitalised for a "respiratory issue". His condition had worsened by Parkinson's disease. The family has confirmed that the funeral will take place in the boxing legends hometown of Louisville, Kentucky.
"After a 32-year battle with Parkinson's disease, Muhammad Ali has passed away at the age of 74. The three-time World Heavyweight Champion boxer died this evening," Bob Gunnell, a family spokesman, told NBC News. Ali had been diagnosed with Parkinson's disease in 1984 after 'developing tremors, slurred speech and slow body movements'.
Even in his dying days, Ali never shied away from politics or any sort of controversy. In December of 2014, he released a statement that criticised Republican presidential nominee Donald Trump and his proposal for a complete ban on Muslims entering United States, "We as Muslims have to stand up to those who use Islam to advance their own personal agenda".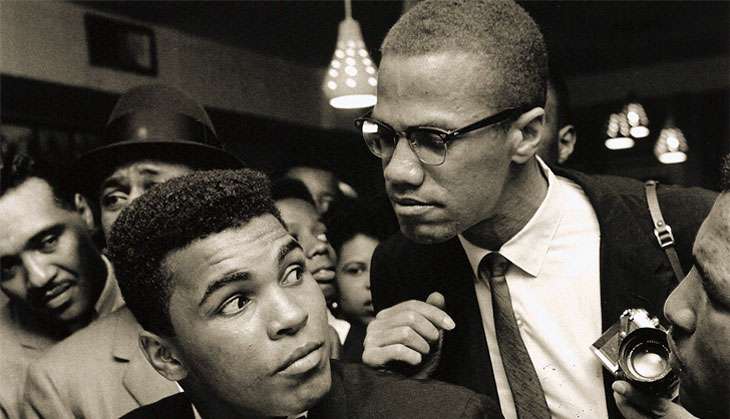 Wikipedia/Creative Commons
Clay to Ali
Born Cassius Marcellus Clay to middle-class parents on 17 January 1942, and self-proclaimed the "Greatest of All Time" (it later became into a playful acronym, GOAT), he won the light-heavyweight gold at the 1960 Rome Olympics. Immediately after this, he turned professional.
Four years later, he went on to win his first title, defeating heavyweight champion Sonny Liston and later. Prior to the fight, Ali promised he'd "float like a butterfly and sting like a bee," which became one of his most memorable quotes. He was the first boxer to capture the world heavyweight title on three different occasions - 1964 to 1967, 1974 to 1978 and 1978 to 1979, stunning the world with his lightning reflexes
In 1964, Cassius Marcellus Clay converted to the Nation of Islam and ditched his 'slave name', becoming Muhammad Ali.
17 years later in 1981, he retired with a record of 56 wins (37 knockouts, 19 decisions) and only 5 losses (one of which was a retirement). Ali was crowned both "Sportsman of the Century" by Sports Illustrated and "Sports Personality of the Century" by the BBC.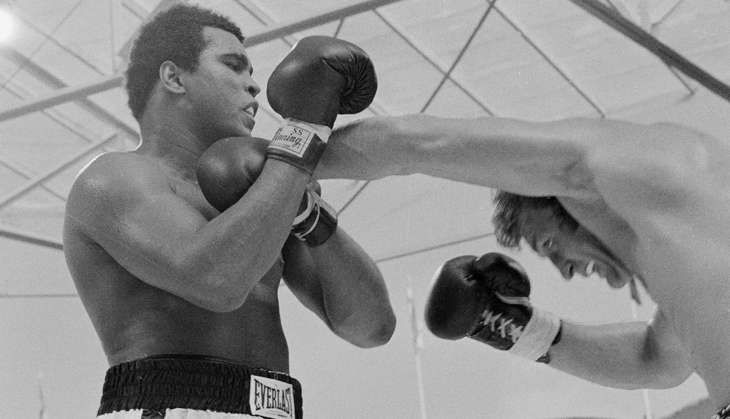 Boxing, Kuala Lumpur, Malaysia, 30th June 1975, World Heavyweight Championship, Muhammad Ali v Joe Bugner, Action during the fight, Ali won on points after 15 rounds (Popperfoto/Getty Images)
Ali's activism
Ali never stopped short of supporting and backing his only people and was never one to step away from the limelight. In fact, he took an important decision. He opposed the US war in Vietnam and this very move was criticised by his fellow compatriots. When his turn came, he refused to be drafted into the military, at the height of his career. When asked upon why he didn't want to be a part of the army, Ali simply wrote, "I refuse to be inducted into the armed forces of the United States because I claim to be exempt as a minister of the religion of Islam," he wrote. Upon walking out of the draft, Ali told a bunch of reporters, "I ain't got no quarrel with them Viet Cong. No Viet Cong ever called me n--."
Subsequently, he was stripped of his world title and boxing license. Thereafter, there was no Ali in the ring for four years.
In 1990, he made a monumental journey to Iraq. Over there, he negotiated the release of 15 hostages. In 1998, he was appointed the United Nations Messenger of Peace in 1998. During his time afterwards, Ali travelled to many a country, providing food and medical supplies and relief items to war-torn communities.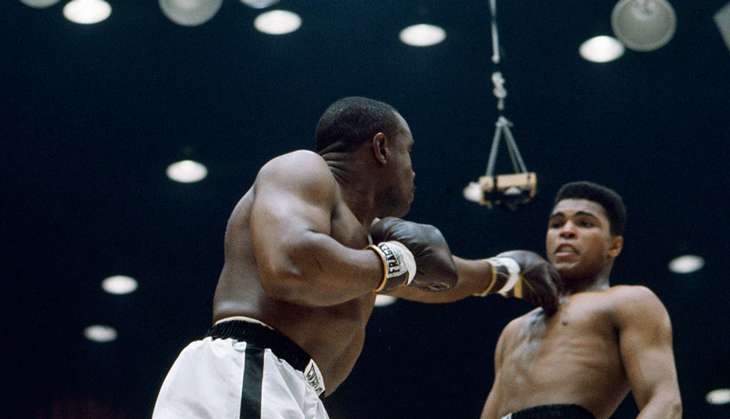 Cassius Clay reacts to a jab from Sonny Liston at the Convention Center in Miami Beach, Florida, February 25, 1964. Cassius Clay won the World Heavyweight Title by RTD in round 6 of 15. (Stanley Weston/Getty Images)
Three iconic fights
Upon his return, he was handed his first ever professional defeat by Joe Frazier in what was called, "Fight of the Century" on the greatest stage of them all, New York. The fight took place on 8 March, 1971.
The next fight was against undefeated champion, George Foreman. This fight, titled "Rumble in the Jungle", took place on 30 October, 1974 in Kinshasa, Zaire (now the Democratic Republic of Congo). It took Ali eight round, but with a knockout, he regained his title.
Ali then fought Frazier, for a third time (the second time was a non-title bout). This time, it took place in Philippines on 1 October, 1975. It was titled, "Thrilla in Manila". The name comes from Ali's rhyming about the fight that went, ""killa and a thrilla and a chilla, when I get that gorilla in Manila".
The legend is no more
In 2005, the Muhammad Ali Centre was opened in his hometown of Louisville. This was a tribute to the man that he was. It was a museum and a cultural centre in one. He was also bestowed, by then president George Bush with the Presidential Medal of Freedom.
Ali lit the Olympic cauldron during the opening ceremony of the 1996 Summer Games in Atlanta. More recently, he carried the Olympic flag during the opening ceremony of the 2012 Summer Games in London.
Ali's boxing career may have ended in 1981 with two back-to-back one-sided defeats at the hands of Larry Holmes and Trevor Berbick, and many thought he should have retired earlier. None of this though takes away from the legendary career both inside and outside the ring that Muhammad Ali had and what an inspiration he's been to many.