Muhammad Ali dead at 74: see the journey of the legend in pictures
One of the world's greatest sporting icons, Muhammad Ali died at the age of 74 on Friday night after a long battle with illness, including Parkinson's disease.
Originally known as Cassius Clay, Ali is considered the greatest heavyweight boxer in the history of sport.
He died in a Phoenix area hospital, where he had spent the past few days being treated for respiratory complications. He had been suffering for three decades from Parkinson's, a progressive neurological condition that slowly robbed him of his verbal grace and physical dexterity.
The 'greatest of all time' started boxing when he was 12, winning Golden Gloves titles before heading to the 1960 Olympics in Rome, where he won a gold medal as a light heavyweight.
In the early 1960s, he converted to Islam and refused to serve in the Vietnam War.
At his peak, from 1964 to 1967, there may never have been anyone remotely as good as him.
When heavyweight champion Sonny Liston agreed to fight Ali, he geared up for the bout with a litany of insults and rhymes. When Ali beat him in a sixth-round technical knockout before the Miami Beach crowd, he proclaimed: "I am the greatest! I am the greatest! I'm the king of the world."
As his profile rose, he acted out against American racism. He was refused service at a soda fountain, and in a fit of rage, he threw his Olympic gold medal into a river.
His last formal public appearance was in the month of October, when he appeared at the 'Sports Illustrated Tribute to Muhammad Ali' at The Muhammad Ali Center in his hometown of Louisville, Kentucky, along with former opponents George Foreman and Larry Homes.
His burial will take place in Louisville.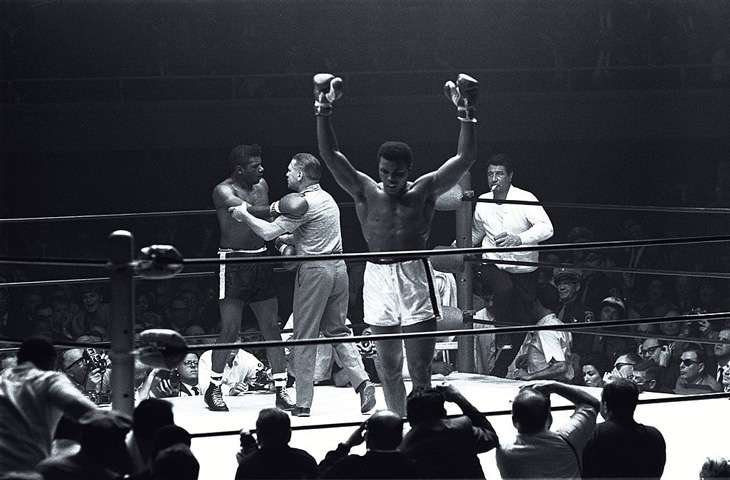 Boxing: World Heavyweight Title, Closeup of Muhammad Ali victorious vs Floyd Patterson at Convention Center, Las Vegas, NV 11/22/1965 (Jerry Cooke/Sports Illustrated/Getty Images)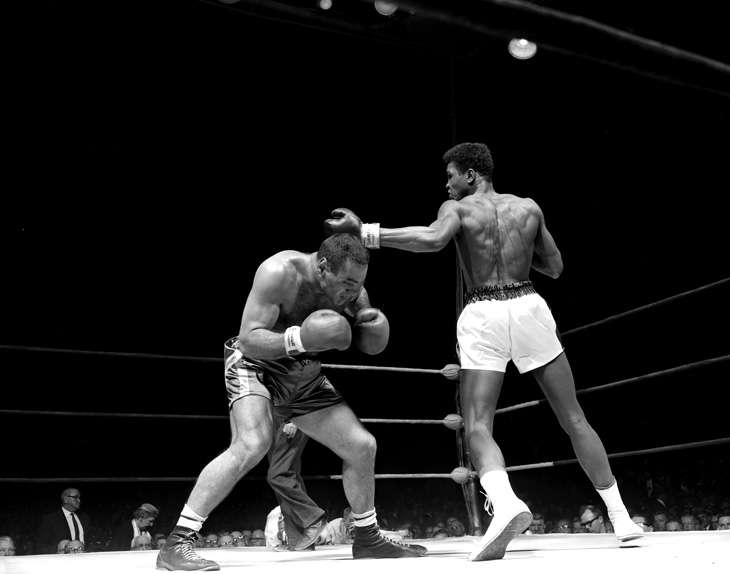 Cassius Clay (Muhammad Ali) wearing white trunks against Gary Jawish during Golden Gloves bout. (NY Daily News Archive via Getty Images)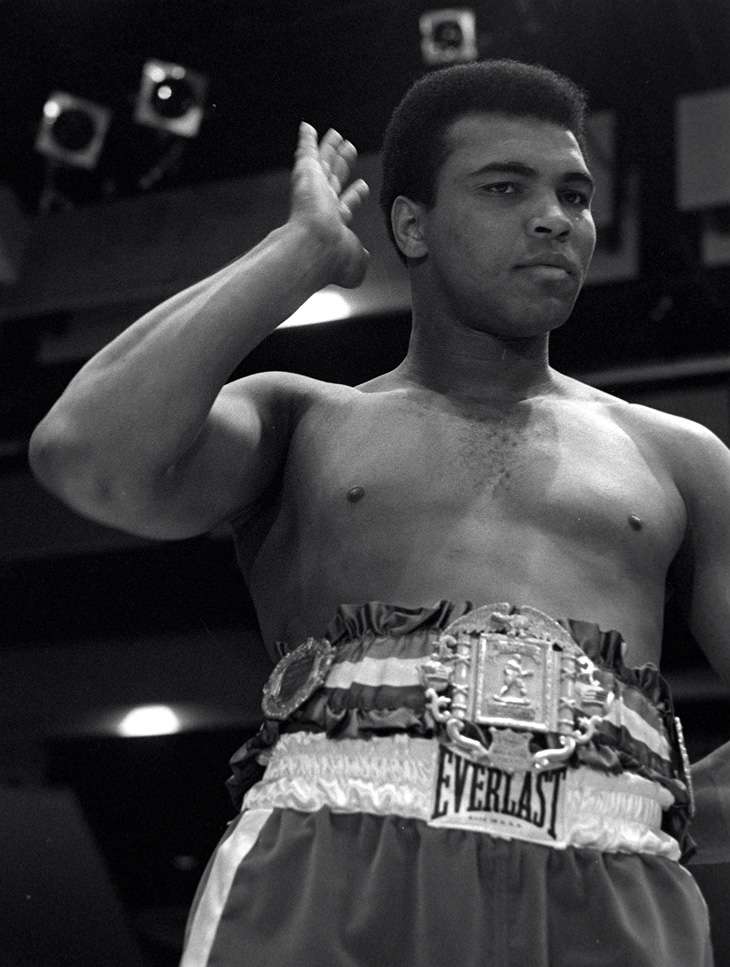 American former Heayweight Champion of the World Muhammad Ali (formerly Cassius Clay) displays his championship belt after his pre-fight medical inspection in New York for his March 8th title fight against fellow American Joe Frazier (Popperfoto/Getty Images)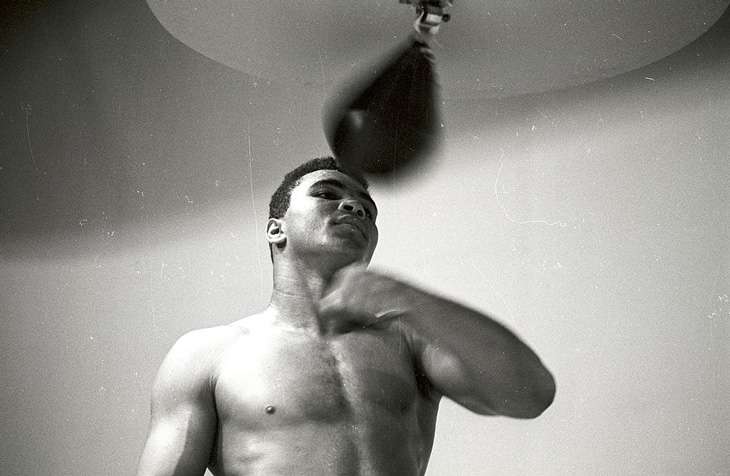 Cassius Clay hitting speed bag during training before fight vs Floyd Patterson. Sequence. (Lee Balterman /Sports Illustrated/Getty Images)
American boxer Muhammad Ali, born Cassius Marcellus Clay Jnr in training for his upcoming fight against Brian London. London lost the fight, after being knocked out in the third round. (R. McPhedran/Express/Getty Images)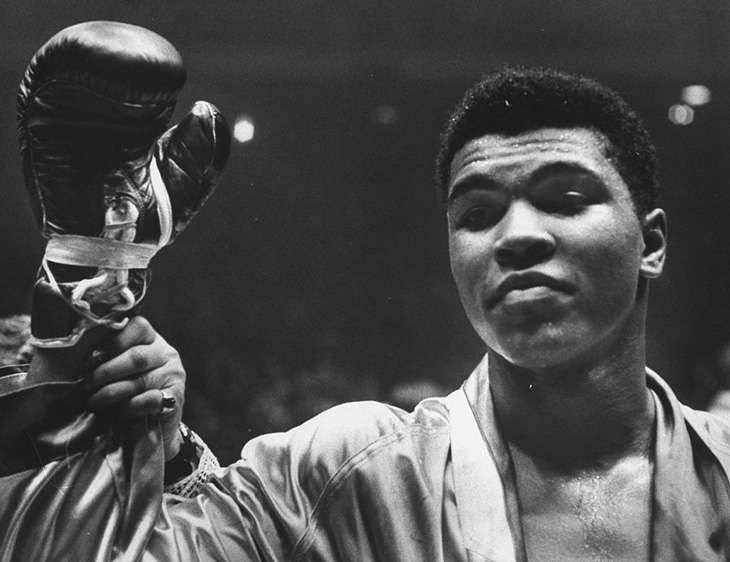 Cassius Clay (now Muhammad Ali) after defeating Doug Jones in close heavyweight bout, in Madison Square Garden. (George Silk/The LIFE Picture Collection/Getty Images)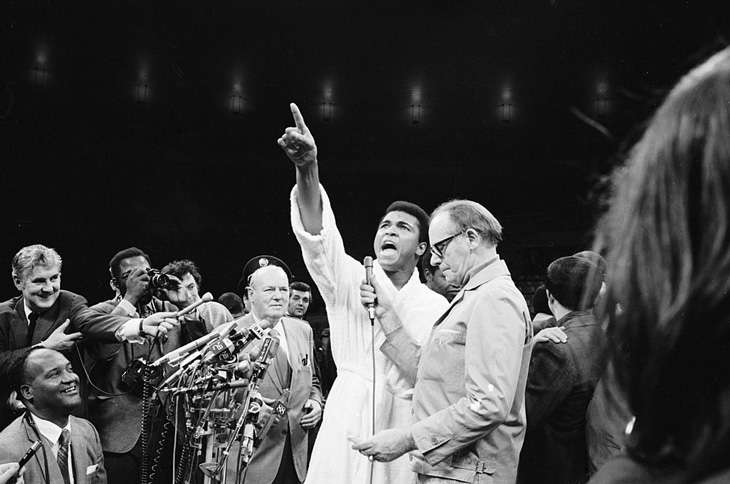 Boxer Cassius M. Clay, aka Muhammad Ali, proclaiming himself the greatest to gathered press.City. (John Shearer/Time & Life Pictures/Getty Images)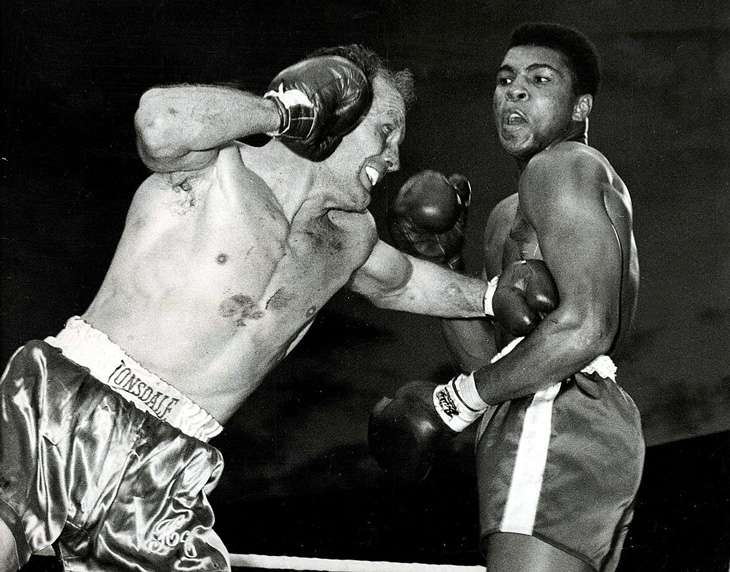 British heavweight fighter Henry Cooper lands a punch on America's Cassius Clay during their Heavyweight title fight at Wembley (Popperfoto/Getty Images)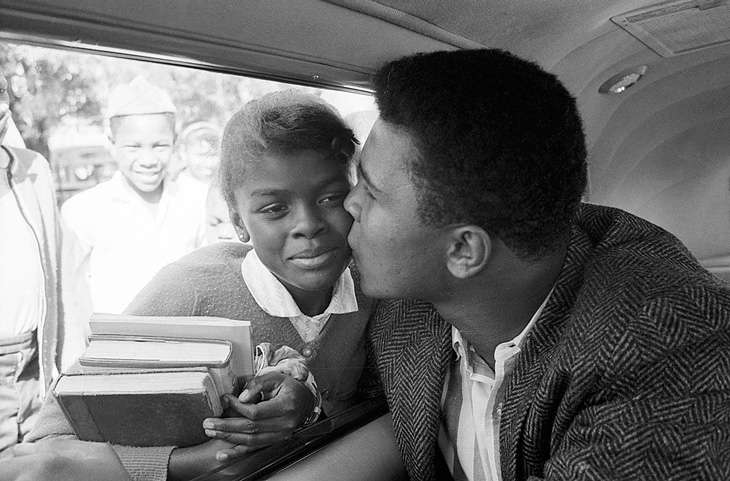 Cassius Clay kissing young female fan from car window. (Tony Triolo/Sports Illustrated/Getty Images)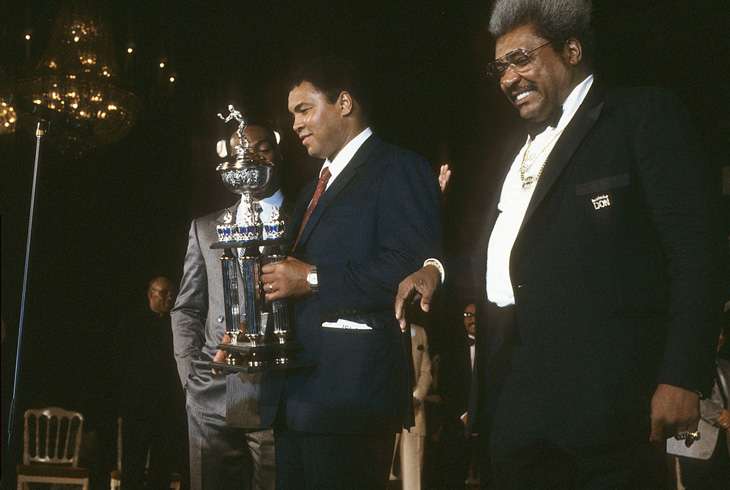 Muhammad Ali holding trophy on podium with boxing promoter Don King (R) before Mike Tyson vs Tony Tucker fight at Hilton Hotel. Las Vegas. (Manny Millan/Sports Illustrated/Getty Images)