Meet the new wave of football club signings - e-gamers!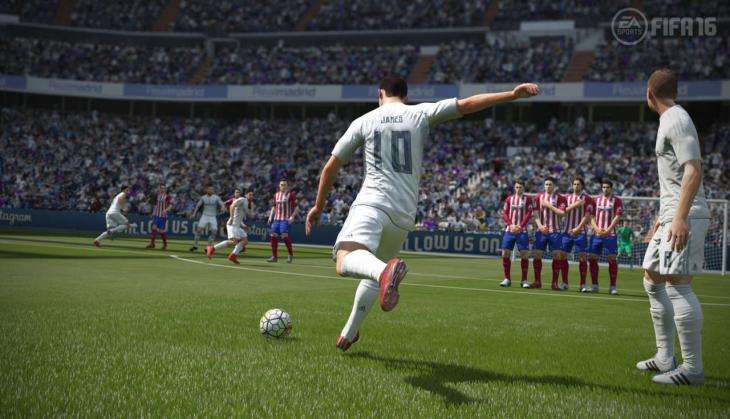 With the Euros drawing to a close, all eyes are now on club football and which big stars Europe's top football clubs will sign. Bumper TV rights deals have meant that some footballers are being linked with 9-digit transfer fees!
But, even as these mammoth deals take place, there have been a slew of summer signings that Europe's top clubs have been making. These signings, however, don't earn their big bucks with their feet, but their fingers.
No, this is no plague of goalkeepers. The latest transfer craze sweeping Europe's football elite are professional gamers!
Also read -37 million people watch one gamer: the insane phenomenon of eSports
Meet the signings
Just a few days ago, Manchester City, one of the most spendthrift clubs in Europe, splashed out on a new transfer. One even the most diehard of football fans had never heard of before - Kieran 'Kez' Brown, an 18-year-old from York.
Happy to Announce I'm the first e-Sport FIFA player for @ManCity.Something New. Something Different. I look forward to seeing how this goes🙃

— KezBrown (@KezBrown) July 6, 2016
But if Kieran is an unknown in the world of professional football, he's popular enough in the competitive FIFA circuit. While not the most popular FIFA gamer out there, with just upwards of 12,000 followers, Brown, like most 18-year-old actual footballers signed by Manchester City, is a promising young talent.
In his new role for the club, Brown will don City's jersey and represent the club at eSports tournaments as well as on popular game-streaming platform Twitch.
He isn't the only one though. Nor is he the first. In May 2016, West Ham United became the first club in Engand's top flight to sign a professional gamer. Their new signing was Sean Allen, the 2016 FIFA Interactive World Cup finalist, who also goes by the gamer handle 'Dragonn'.
While neither player will in any way help the players who actually represent the club on the pitch, it's not hard to see why City and West Ham, as well as a clutch of German clubs, are taking this route.
ESports isn't just a game, it's a phenomenon
ESport is a huge market, and it's growing every day. Industry analysts have predicted that the eSports market is set to grow to US $463 million in 2016 alone.
By 2019 they estimate it will cross a billion dollars.
That's the conservative estimate.
And all of this for video games. Except, these are no longer just video games.

Also read - Gamers rejoice! YouTube Gaming to be launched today
In October 2014, 30 million people logged in to watch the finals of a League of Legends tournament. That's just 6 million viewers less than the viewership the 2015 Oscars managed. And the Oscars was on primetime television worldwide. The League of Legends tournament was strictly online.
Some eSports tournaments even have cash prizes that would make successful professional athletes reconsider their life choices. Last year, the prize pool for The International - The most prestigious Dota 2 tournament - crossed a whopping US $15 million. While the prize pools for the FIFA game are nowhere near that, they still draw a lot of interest.
The great draw of EA's FIFA
FIFA's largest tournament is the FIFA Interactive World Cup which had a fairly underwhelming US $20,000 first prize in its last edition. However, the 2014 edition alone drew over 1.9 million competitors and has only grown since.
With a market as large as eSports', it's now an inescapable way to reach out to potential new consumers. And football clubs see that very, very clearly - FIFA is just the most obvious entry route.
After all, outside of actually watching the sport and buying club merchandise, FIFA has been one of the primary ways fans interact with the sport. In the past year alone, EA Sports, the makers of FIFA, say that over 23 billion minutes of the latest iteration of their flagship football game were played.
That's over 44,000 years worth of gaming. In the past year alone. That's an absolutely mind-boggling number. And it's only set to grow.
By positioning themselves, not only at the forefront, but the upper echelons of this revolution, football clubs can gain a lot of visibility, not to mention prestige. What's more, with the Asian market contributing heavily to the eSports market, it allows football clubs to gain a greater foothold in new markets.
These latest signings are only the first step in this direction. And, while football gaming may help increase the sport's footprint, this new trend could be the start that takes competitive gaming to a whole new level as well.