Man of magic: Zlatan Ibrahimovic is not a footballer, he's a phenomenon
Zlatan Ibrahimovic is arguably the most talented footballer to ever come out of Sweden. The man is more than just a player, he's a phenomenon. At 34-years-old he's already won titles in 4 different countries. Now, after yet another successful season with French giants Paris Saint Germain (PSG), Zlatan is finally looking for a new challenge.
Whether he goes to Manchester United in the English Premier League, LA Galaxy in the USA or even his old stomping ground AC Milan, it doesn't matter. Zlatan leads and success follows. But, what he will be remembered for is his record breaking stint in the French Ligue 1. In each of his four seasons playing for PSG he has helped his team to the title. With this one being his final title, it's only fitting that PSG romped home in record-breaking fashion.
My last game tomorrow at Parc des Princes. I came like a king, left like a legend pic.twitter.com/OpLL3wzKh0

— Zlatan Ibrahimović (@Ibra_official) May 13, 2016
Back in March, amid contract negotiations, the striker joked that the one thing that would keep him at the club would be if the French capital were to swap the iconic Eiffel Tower for a statue of him.
Also read: Remembering Johan Cruyff, the maverick who became football's greatest philosopher
"If they replace the Eiffel Tower with a statue of me, I will stay at PSG. I can promise that", he laughed.
Before Zlatan joined in the 2012-13 season, PSG had last won the title in the 1993-94 season. With Zlatan, the club have also won three Coupes de la Ligue, and one -and soon possibly two - Coupe de France titles. Last October, Ibrahimovic became the clubs all-time leading goalscorer. He now has 152 goals to his credit in just 178 appearances. That's almost a goal a match.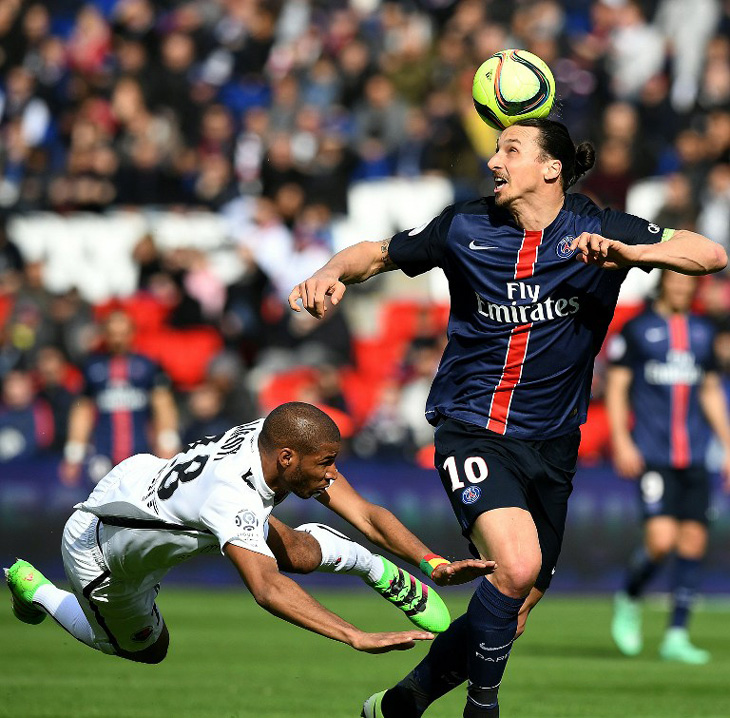 Paris Saint-Germain's Swedish forward Zlatan Ibrahimovic (R) controls the ball next to Caen's French defender Damien Da Silva during the French L1 football match between Paris Saint-Germain and Caen at the Parc des Princes stadium in Paris on 16 April, 2016 (Franck Fife/AFP)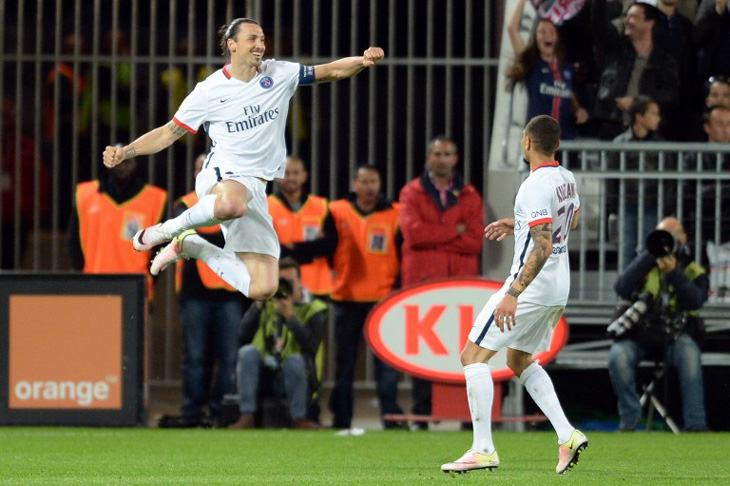 Paris Saint-Germain's Swedish forward Zlatan Ibrahimovic celebrates after scoring a goal during the French L1 football match between Bordeaux and Paris (PSG) on 11 May, 2016 at the Matmut Atlantique stadium in Bordeaux, southwestern France (Nicolas Tucat/AFP)
While other players retire by the age of 34, Zlatan only gets better. This is the first season where the number of goals he has scored in a season - 36 in just 30 matches - has exceeded his age. In fact, this is the first time the Swede has scored more than 30 goals in a single season. To his credit, he has been a professional on the field, garnering only three red cards through his career at PSG.
On the international stage, he is also the top goal-scorer for his country, netting 62 goals in 112 matches. Two months ago, the man scored the fastest Ligue 1 hat-trick in just 9 minutes.
Here's a video, from the champions to the Swede, paying tribute to the legend that he is:
If there is any doubt as to the kind of respect he has gotten from the club, look no further than this -- the club announced that when the striker is done murdering defences the world over, they will welcome him back by with the manager's job. I'd hate to be a referee in that world.
With the European Championships coming up, Ibrahimovic will be keen to win a trophy for his country. That may be hard, given the quality of teams he will be up against. No matter what happens there though, his time at PSG will be remembered for generations to come.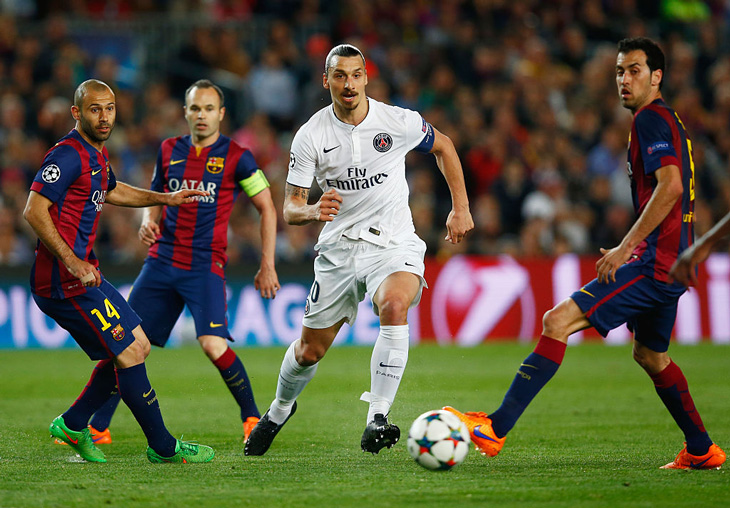 Zlatan Ibrahimovic of PSG takes on Javier Mascherano, Andres Iniesta and Sergio Busquets of Barcelona during the UEFA Champions League Quarter Final second leg match between FC Barcelona and Paris Saint-Germain at Camp Nou on 21 April, 2015 in Barcelona, Spain (Clive Rose/Getty Images)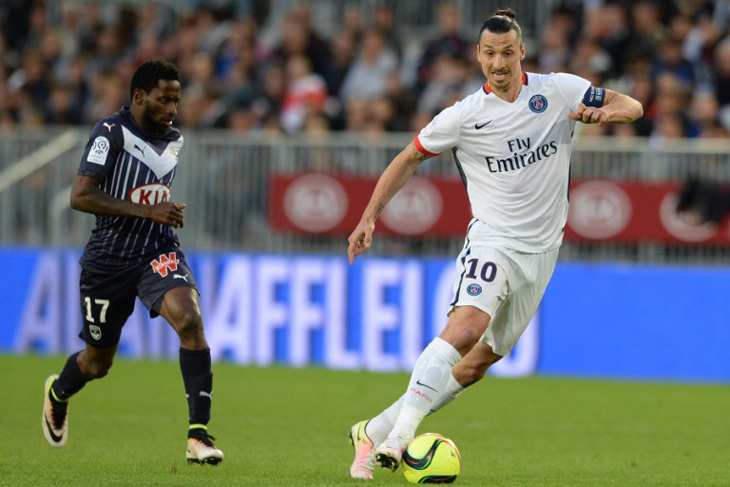 Paris Saint-Germain's Swedish forward Zlatan Ibrahimovic (R) vies with Bordeaux's Gabonese midfielder Andre Biyogo Poko (L) during the French L1 football match between Bordeaux and Paris (PSG) on 11 May, 2016 at the Matmut Atlantique stadium in Bordeaux, southwestern France (Nicolas Tucat/AFP)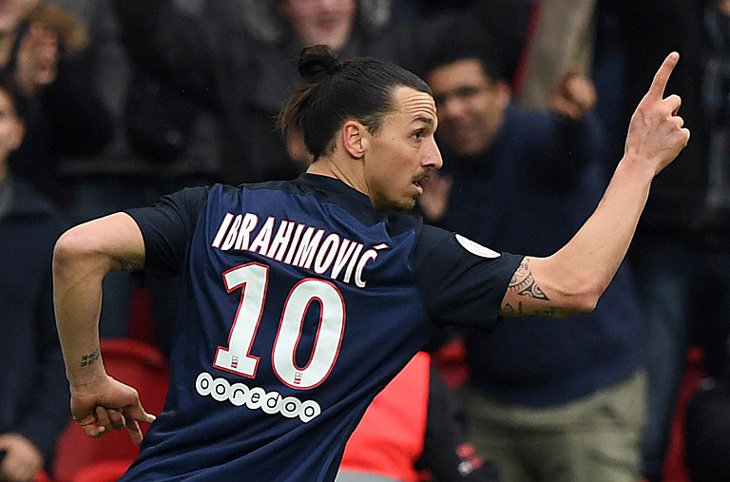 Paris Saint-Germain's Swedish forward Zlatan Ibrahimovic (C) celebrates after scoring during the French L1 football match between Paris Saint-Germain and Nice at the Parc des Princes stadium in Paris on April 2, 2016 (Franck Fife/AFP)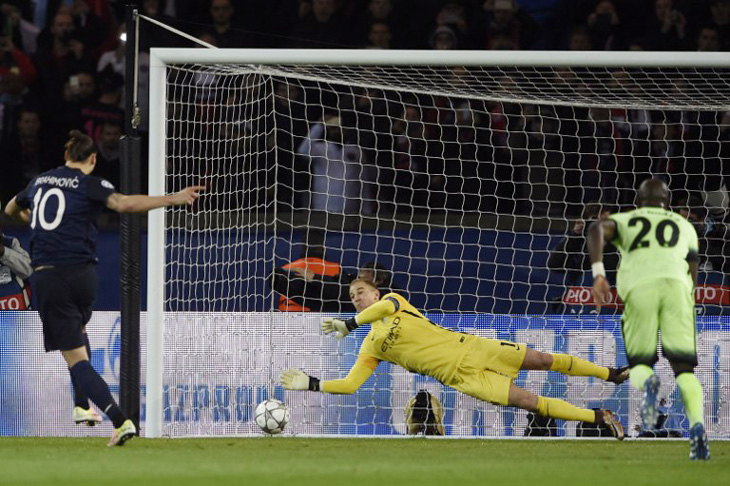 Paris Saint-Germain's Swedish forward Zlatan Ibrahimovic (L) fails to score a penalty kick stopped by Manchester City's English goalkeeper Joe Hart (C) during the UEFA Champions League quarter final football match between Paris Saint Germain (PSG) and Manchester City on 6 April, 2016 at the Parc des Princes stadium in Paris (Miguel Medina/AFP)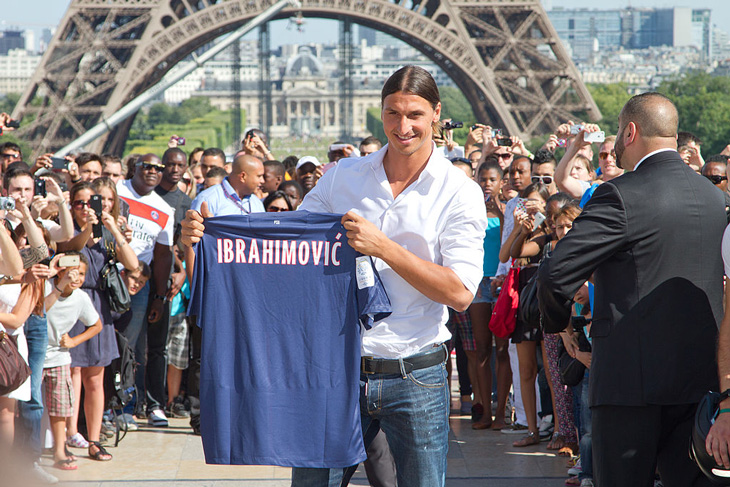 Zlatan Ibrahimovic attends a Paris Saint- Germain photocall after signing for the club, at Trocadero on July 18, 2012 in Paris, France (Marc Piasecki/Getty Images)
Edited by Ranjan Crasta
Also read: Move over pessimism. We just got a beautiful lesson in hope courtesy Leicester City