Lalit Modi's rebel cricket body: can he stump the ICC?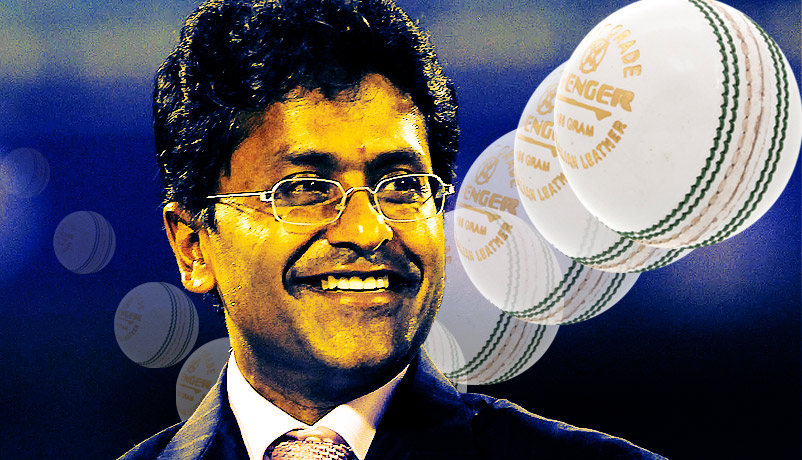 The gameplan
Lalit Modi is preparing a blue-print for an alternate cricket body to the ICC
It won\'t be easy to find quality infrastructure, players and officials
But in the end, revenue depends on broadcasting rights. A large audience is enough to rake in the moolah
The contest
Parallel bodies exist in many sports. Players appears for their tournaments when they don\'t have any other obligations
The ICC is aware of Modi\'s challenge and will do anything to thwart such an experiment
Need for legitimacy might compel ICC to reach out to the International Olympic Council
Life has come a full circle for Lalit Modi. In 2008, Modi was the BCCI's main hatchet man against the rebel Indian Cricket League. Now ostracised by the administration, he is sowing the seeds of rebellion by preparing a blueprint for a breakaway governing body to rival the ICC.
Is there scope for a parallel cricket body?
Lalit Modi's threat might not be mere sabre-rattling.
It might be his attempt to hustle the ICC into the arms of the International Olympic Committee. However, his plan could end up still born if the ICC makes some changes to its approach. But even then, he can claim credit for being the one who compelled the world body to reform.
Taken at face value, it seems an outrageous plan. Arranging for adequate, world-class cricket stadia, players and umpires will be a tall order. But at the end of the day, if a product is backed by a quality broadcast, everything else tends to fall in place.
All it takes is a large enough TV (and now streaming) audience, guaranteeing millions of dollars by way of broadcasting rights. Even the capacity of a ground seems to matter little, except in a couple of major Test series and competitions like the World Cup, the Champions Trophy and the World Twenty20.
The moot question then remains: will a rival cricket administration setup succeed? There are other sports - notably professional boxing and motor sports - with multiple world organisations. The athletes have rarely complained about who they sign deals with, so long as they are playing the sport and raking in the moolah.
Previous experiments
Back in the 1960s, a team called the International Cavaliers was formed to play games televised by BBC in England, South Africa and the West Indies. It was not an attempt to rival the ruling cricket bodies but to take Test cricketers around the world to play 40-over games when they were not representing their national or first-class teams.
Kerry Packer showed that it could be done when he launched the World Series Cricket in Australia in 1977-78. Ali Bacher also pulled off such an experiment by engineering rebels tours to South Africa in the 1980s. Sharjah and Toronto emerged hosted cricket tournaments without having either a legacy of the game or even a proper cricket team.
All it takes is a large TV audience, guaranteeing millions of dollars by way of broadcasting rights
The failure of the ICL notwithstanding, there is no reason why Modi's plan can't be actualised. We don't have the exact details of the plan but if it doesn't have an assembly line of its own, it might prove short-lived. The ICC and its member units would swiftly enter into employment contracts with cricketers, both young and old.
Even if cricketers don't flock to the new league, many lawyers will be licking their fingers in anticipation at the potential for lawsuits and arbitration that it offers.
ICC's options
On a more serious note, ICC may feel compelled to get into the Olympic fold - seen by many as the Holy Grail of world sport - with a Twenty20 competition.
Of course, the ICC has been aware of these developments. It would have take note of his claim some months ago that he was not involved in Essel Group's plans to dislodge the ICC by registering companies across many cricketing nations. But he did say, "about time this [such an experiment] happened.
It is not as if cricketers are looking for long-term financial security. Modi was quite nonchalant when he told ABC that writing 50 million-dollar pay cheques to two leading Australian cricketers would be an easy thing to do. Should the Lalit Modi Plan actualise, it will be the consumers - fans, if you please - who determine its success or failure.
Of course, the quality of cricket and popularity of cricketers involved, would have an impact on the fan following. ICL proved to be a non-starter with fans since the players were either past their prime or journeymen in the domestic circuit. Clearly, Modi and his backers have done their homework. They won't take the risk of launching a product without fizz.
As of now, Modi would be happy just to add a few furrows on the foreheads of ICC Chairman N Srinivasan and his friends.