Kohli will now feel the heat after Shastri's appointment ends coach soap opera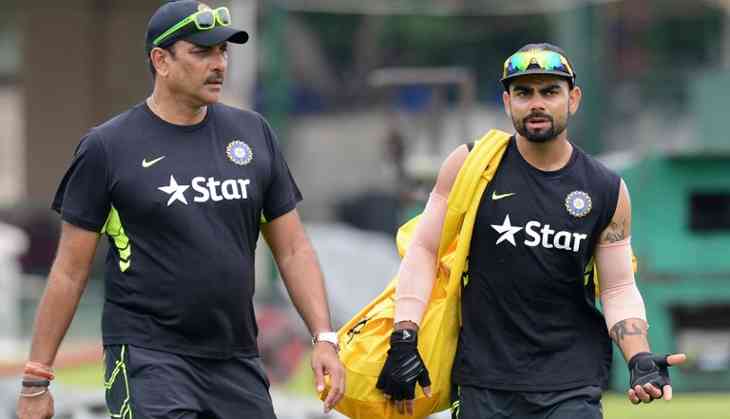 It lasted six weeks, and gave any television soap opera a run for its money. But finally, the saga surrounding the head coach-ship of the Indian men's cricket team has come to an end, with the appointment of Ravi Shastri.
Most have accused skipper Virat Kohli of engineering incumbent Anil Kumble's exit, and getting his choice, Shastri, installed in his place. Some have also examined the roles of several others – like the Cricket Advisory Committee (CAC), the Supreme Court-appointed Committee of Administrators (CoA), and the BCCI itself – in extending the drama.
Suffice to say that no one has come out of this episode smelling of roses.
1. The CAC
Let us begin with the CAC, where batting legends Sachin Tendulkar and Sourav Ganguly were apparently rooting for different men.
From a distance, it looks like the BCCI mandarins heard the Master's voice, perhaps because his choice, Shastri, suited most of them.
It does appear that Tendulkar outsmarted one of India's shrewdest captains in recent times in a battle of wits. Yet, someday, sooner than later, Tendulkar and Ganguly may have to sit down either by themselves or with their colleague VVS Laxman, to discover some common ground again.
The CAC made a complete U-turn in announcing the coach so soon, given that Ganguly had said it would wait to explain to Kohli how the coaches wanted to function.
Did someone remind Ganguly that as India captain, he was himself at the centre of two campaigns by players – first to get John Wright as coach in 2000 and then Greg Chappell in 2005 – and that Kohli & Co were only following such traditions?
2. The BCCI
The Board, as we know it, has been buffeting like a rudderless ship on rough seas for a while. In fact, from the time the Supreme Court ordered the removal of Anurag Thakur as its president, there has been a leadership crisis, confounded by the Committee of Administrators' decision to get involved in day-to-day matters as well.
For close to six weeks since the BCCI sparked simmering talk of the Kohli-Kumble spat, it succeeded in diverting everyone's attention from having to implement the Supreme Court orders. Now that the coach saga is out of the way, doomsday may be at hand for those leading the resistance movement.
The worst of the BCCI came in the hours before the actual announcement. Acting secretary Amitabh Choudhary either seemed to have no clue about what was happening, or was doing a good job acting that he was unaware.
Within a few hours of his insisting that conversations were still on, with more than half of India having gone to sleep, he sent out a release announcing Shastri's appointment.
3. The CoA
Apparently, it was the CoA which insisted that the coach be named on Tuesday, a day after Ganguly said the CAC had decided that it was not in a hurry, and would wait until it talked to Kohli upon his return from a holiday in the United States of America.
Few understood the need for the CoA to get involved in the process of coach selection. Back in January, the Supreme Court had appointed the four-member CoA specifically to ensure that the Lodha Committee-suggested reforms would be implemented by the BCCI and its affiliates. In the past five months, it has done everything but get down to brass tacks and clean up the cricket associations and the Board.
Perhaps, now that its members have successfully overseen changes in the coaching staff in both the men and women's teams, the CoA can go back to cleaning up the BCCI administration, in keeping with Supreme Court orders.
Come to think of it, it appears to have thrown its hands up and suggested that the apex court should implement its orders itself.
4. Ravi Shastri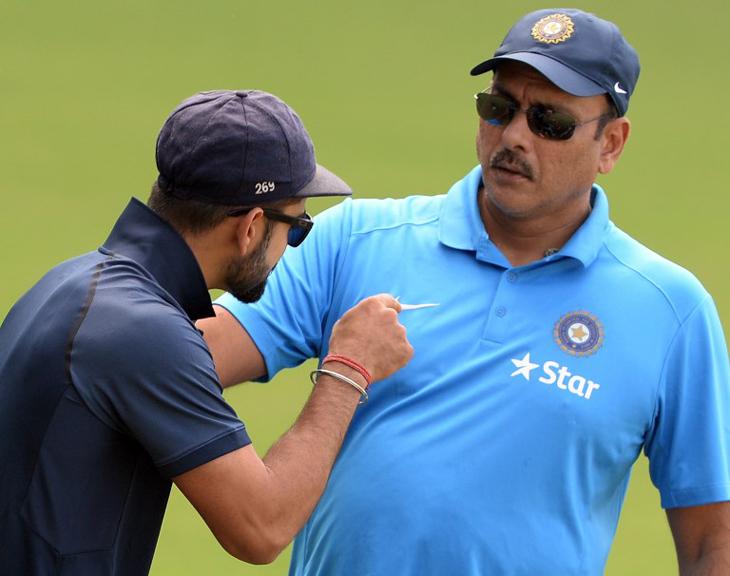 Ravi Shastri may not be the captain's yes-man (AFP photo)
There can be no doubting Shastri's role in uplifting the morale of the team after he joined the set up as Team Director in 2014. But he will have to shift his mindset, since he no longer has that exalted designation. As head coach, he will now have to look after specifics like the conduct of nets and overseeing the work of other coaching staff and consultants reporting to him.
He may start with much goodwill within the dressing room, but it will be a complete surprise if he does not stamp his presence as a smart thinker, and comes across as subservient to the captain. Anyone who thinks that Shastri will settle down to a low-key approach could be in for a shock.
5. Virat Kohli
Thanks to his role in this entire soap opera, Virat Kohli will be the one under the scanner. It will be his performance as captain that will be scrutinised, not the others who have been part of this saga.
He will not only have to correct the perception that he alone was responsible for Kumble's ouster, but also improve his own on-field decision-making, so that he can stave off any threat from scheming Board officials and officers.
After all, they have used his message about Kumble (clearly sent in response to a Board official) to settle their scores with the previous head coach.
He may have got the man he wanted as coach, but Kohli will be in the hot seat, and will feel the temperature rising.