Kanpur Test: a milestone in Indian cricket history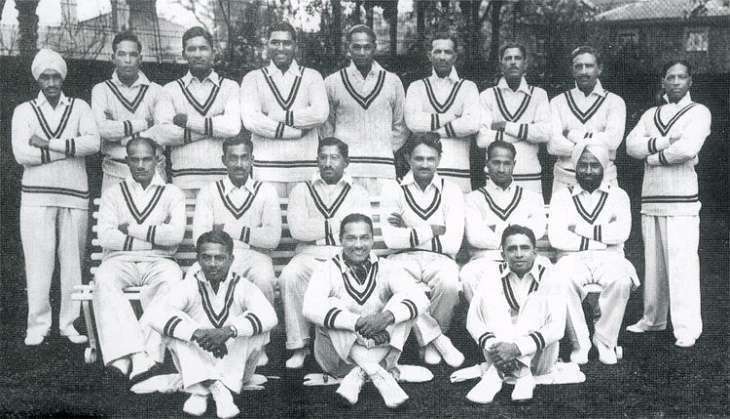 Team India is playing its 500th Test match at the Green Park stadium in Kanpur. The BCCI has made special arrangements to mark this historic occasion. The Uttar Pradesh Cricket Association (UPCA) will felicitate 12 former Test captains to acknowledge their contributions to Indian cricket.
ICC sends greetings
International Cricket Council (ICC) chairman Shashank Manohar has congratulated the BCCI on this feat. "This is a huge milestone in the history of Indian cricket. India has been a very important member of the ICC with its rich heritage and a great following for the game," Manohar was quoted as saying.
Some interesting facts
India is the fourth country to have played 500 Test matches. England, the birthplace of the game, leads the list with 976 Test matches. It is followed by Australia (791) and West Indies (517).
Team India played its first Test match in 1932 at the iconic Lord's Cricket Ground in London. CK Nayudu captained India in that match. A total of 285 players have donned the Test cap for India since then.
India has a winning percentage of 25.85% in Test matches. Out of 499 matches, India have won 129, and faced defeat in 157. One match ended in a tie, while 212 were drawn.
India played its 100th Test against England in 1967. The 200th match came in 1982-83 against Pakistan in Lahore. In 1996, India defeated South Africa in Ahmedabad to register a victory in its 300th match. The result was the same in 400th Test match against the West Indies in Jamaica.
Eyes on the top spot
India is hoping to regain the top spot in the ICC Test Rankings during the three-match series with New Zealand. Taming the Kiwis with a 1-0 or 2-1 margin would not be enough for India to leapfrog current No.1 Pakistan, which has 111 points. A series victory with a 2-0 score or better would take India's points to 113, making it the numero uno team in Test cricket.
A series drawn 1-1 would not be good news for India, as it would then slip to fourth place.
A landmark Test for Ashwin
Off-spinning all-rounder Ravichandran Ashwin would also be eyeing the top spot in the ICC bowlers' rankings. Currently, he sits in third place behind South Africa's pace machine Dale Steyn and England pacer James Anderson.
Ashwin is only seven wickets away from reaching the 200-Test wicket mark. He has played 36 Test matches prior to the Kanpur Test. Crossing the milestone in the current match would give him a distinguished place in the cricket record books, as he'll beat Aussie legend Clarrie Grimmett's record for the fastest man to 200 Test wickets.
Edited by Shreyas Sharma
More in Catch
Ind vs NZ: Talking points ahead of Team India's historic 500th Test
Kanpur Test will set the tone for upcoming home season: Ajinkya Rahane
ICC chief Shashank Manohar calls India's 500th Test a milestone in Indian cricket history