Catch Team
| Updated on: Wed, 15 Feb 2017 06:29:00 IST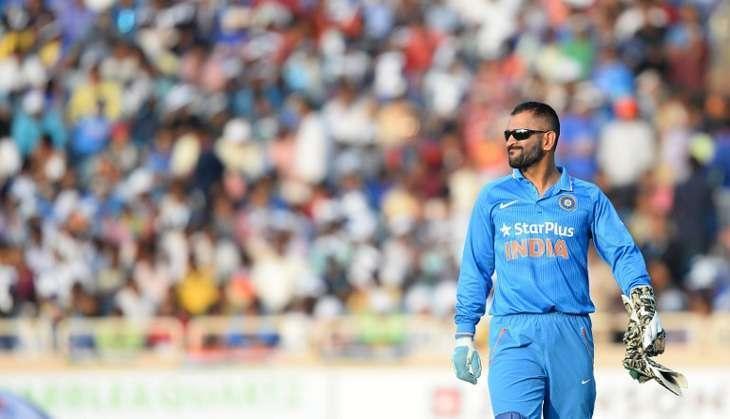 This may be an indication for cricket fans that former Indian captain Mahendra Singh Dhoni may be bidding adieu to the Twenty20 International games. He was felicitated in Bangalore lately by the team with a photo frame featuring pictures of 2007 World T20, 2009 ICC Test match, 2011 World Cup and 2013 Champions Trophy.
The former Indian skipper had a successful T20 series against England at home grounds and scored 97 runs from three matches with strike rate of 138.57.
The Wednesday's match was a powerful 75-run victory against England with India's score of 202 for five in 20 overs.
Board of Control for Cricket in India (BCCI) tweeted the felicitation pic about an hour before the match started and Dhoni's 56 off 36 balls later the day gives more weight to the theory this may be his last international game at home.
BCCI shared the same pic on Facebook describing as, "THANK YOU! #TeamIndia felicitates former captain MS Dhoni for his outstanding and inspirational leadership that took Indian Cricket to new heights."
The next ODIs at home, as reported by http://sports.williamhill.com/bet/en-ca - that covers all fixtures of major Cricket tournaments, could be in October against the Aussies and sport analysts believe he may not stretch his career beyond July's Champions Trophy that is to be played in England. However, a lot may depend on his hunger and form to excel in a young team.
Dhoni previously announced retirement in 2014 at the conclusion of Boxing Day Test at the MCG, Australia from Test cricket and it came as sudden for fans. It seems he is less interested in making a public spectacle to the most emotional and personal decision for a cricketer. The felicitation again reminds he is readying for a quiet exit.
Dhoni is a one of a kind cricketer whose talent didn't cater to only one format but he revelled in all the three formats of cricket equally.
Earlier last month, on January 4, Dhoni announced stepping down from India's cricket captaincy with immediate effect.
(This story has not been edited by Catchnews staff and is auto-generated from a syndicated feed.)