Interview: Bhaichung Bhutia tells us why ISL & Indian players have upped the game for Indian football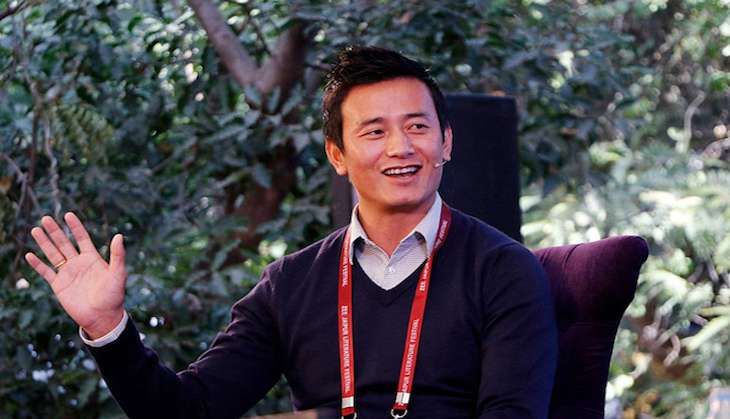 In India, a country where cricket is a 'religion', football is slowly gaining popularity among the masses. India had been lagging behind in the world football stage with only clubs like Mohun Bagan and East Bengal to boast of. But now, times are slowly changing.
The history of Indian football isn't actually unremarkable contrary to popular belief.
The Kolkata Soccer League is the second oldest championship in the world. Also, the Indian football team, in the past, came fourth in the 1956 Melbourne Olympics and has won Asiad twice in 1951 and 1962. India has also won the Nehru Cup in 2007, 2009, and 2012 and won the AFC Challenge Cup in 2008.
With the onset of the Indian Super League (ISL), the world has turned its eyes towards our gigantic nation and the opportunities that lie here. Also, possibly, some people grew aware of the I-League after watching ISL and with many grass root initiatives of the different ISL clubs, India's standing in the footballing world is surely lagging but not just mere a dream.
But, ISL will only help the cause of Indian football until Indian players and the national team do well. Only when our Indian players perform will the game will flourish and gain popularity.
Catch spoke to Bhaichung Bhutia, an eminent Indian footballer, to have a closer look at the current status of Indian football. Here are excerpts from the interview:
1. Do you feel there is a difference in the approach and attitudes towards football in India today as compared to how things were a couple of years ago?
Bhaichung Bhutia: Yes, there is a change in approach and attitude towards the game of football. The players have become more professional and have become more concerned with their fitness. Presently, they are outdoing themselves. So yes, the approach has definitely changed.
2. What kind of impact will Gurpreet Singh Sandhu's entry into top-tier European football have on football in India?
Bhutia: Gurpreet is definitely an inspiration to the younger lot and will influence the young players to outdo themselves. Gurpreet definitely will be an idol to the younger lot.
3. In your opinion, how has the ISL influenced Indian football?
Bhutia: The change that we see in the players being more professional and fitter is due to the ISL. They have been playing a lot of football with the international players. Now, a lot of American and European football is also telecast. So, the reason behind this motivation is the birth of ISL.
4. Could you name a few promising young players from the younger lot?
Bhutia: Sandeep Jhingan and Romeo Fernandes could be the promising players who can represent India internationally.