India Vs Pakistan, Champions Trophy: After 'mauka-mauka', get ready for 'Sabse bada moh'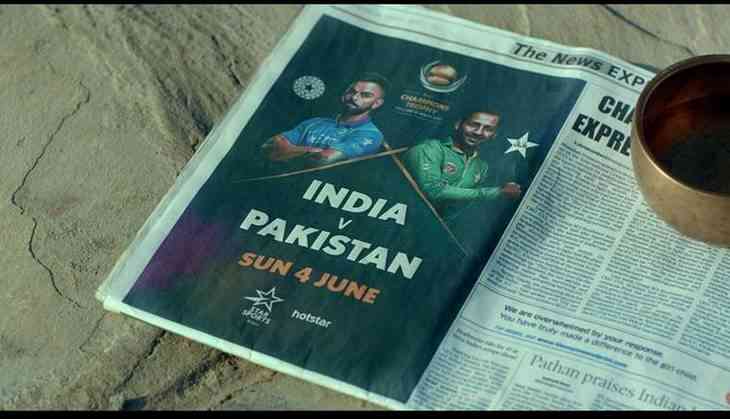 Champions Trophy 2017 is just around the corner and the fans from all around the globe are eagerly waiting for the tournament.
The tournament will begin from June 1 and India is set to face its arch-rival Pakistan on 4 June.
The official broadcaster of the ICC event has released a new advertisement 'sabse bada moh' which revolves around a fan's passion for the India-Pakistan clash.
Here's the video of the ad:
During the 2015 ICC Cricket World Cup, the ad series named 'Mauka-Mauka' became an instant hit among the fans.
The ad reflected on the fact that India has maintained its unbeaten dominance over Pakistan in the 50-over and 20-over World Cup.
However, India doesn't share the same glory in the Champion Trophy tournament as Pakistan holds a 2-1 head-to-head record against it.